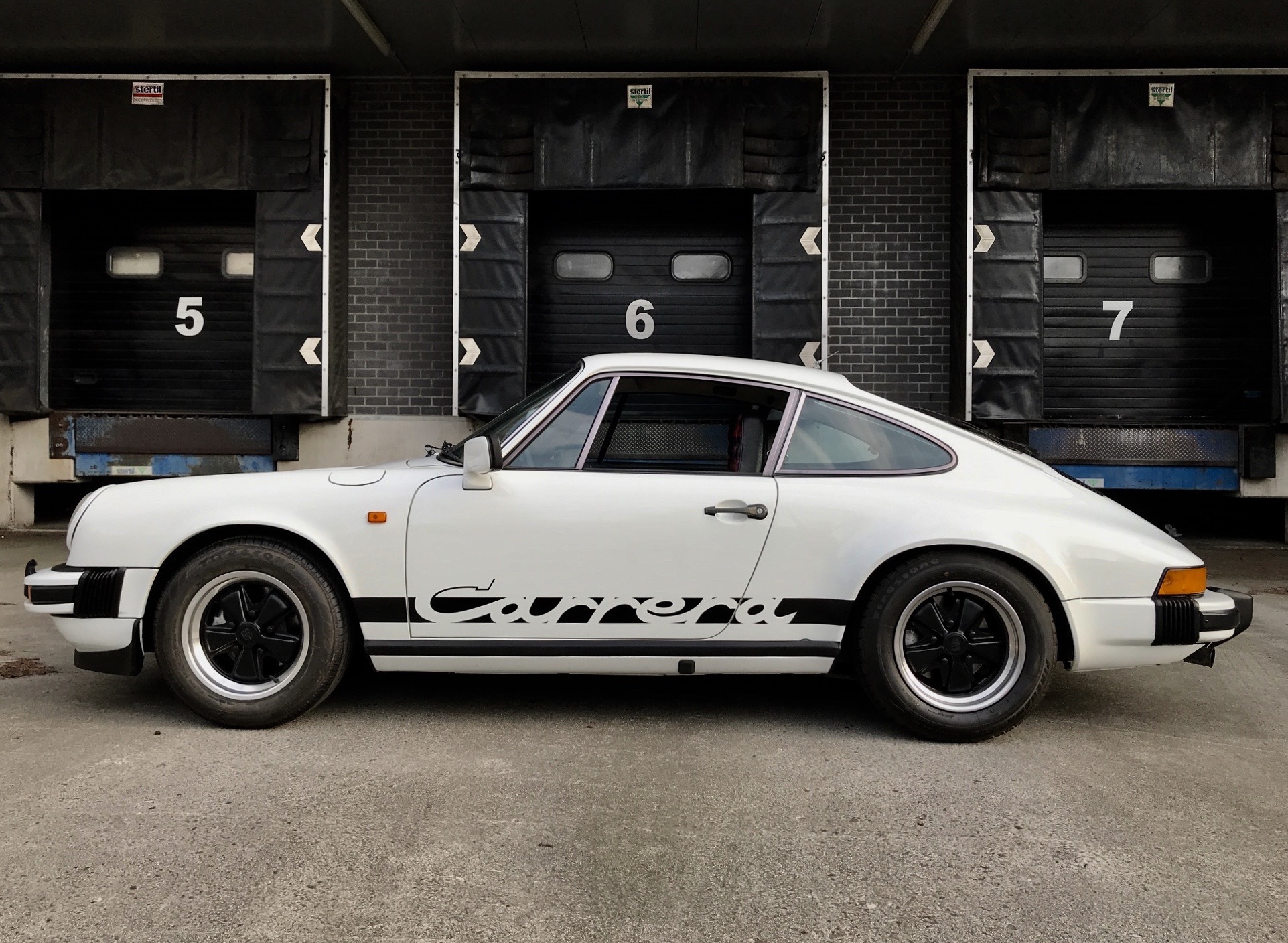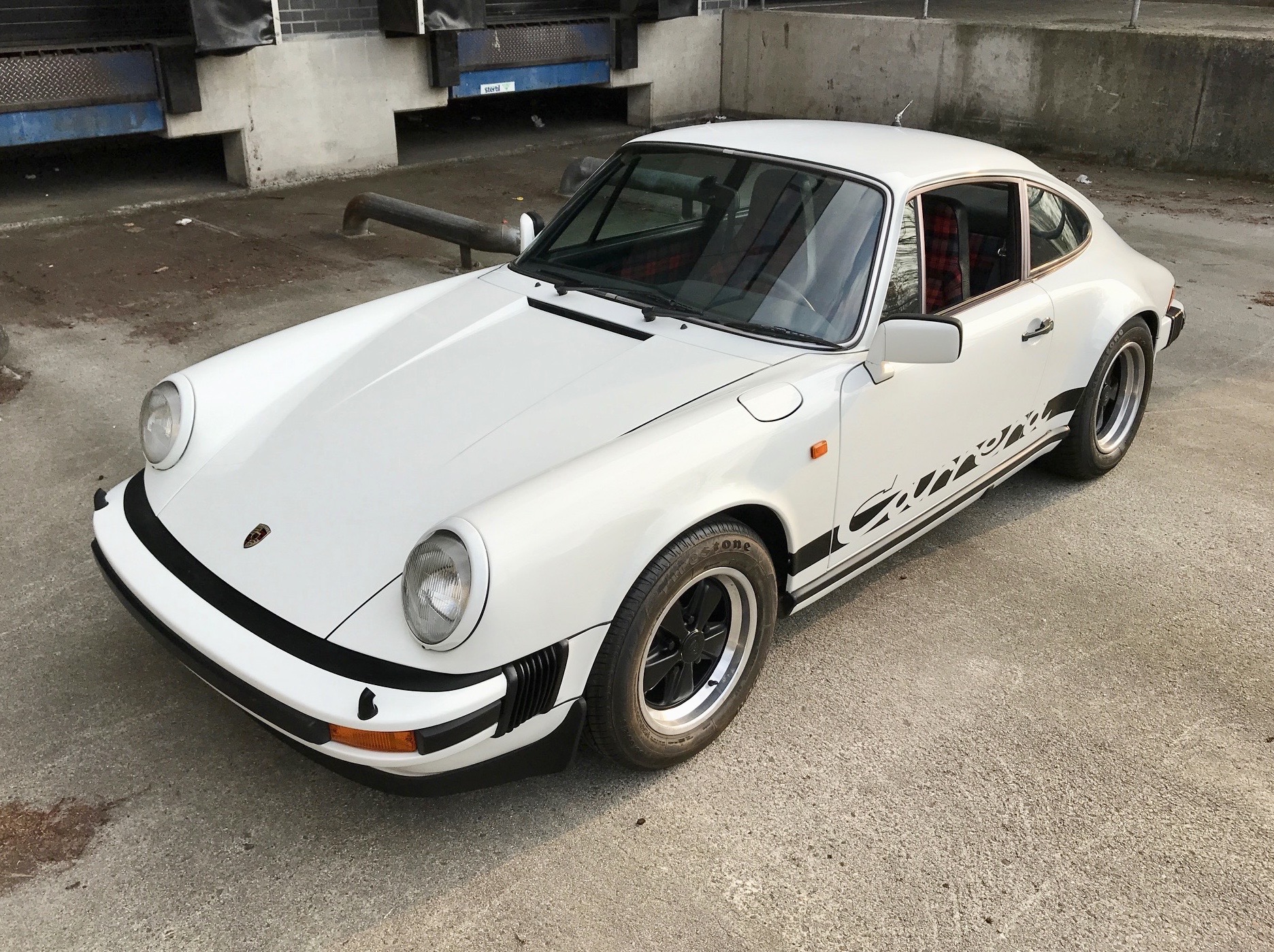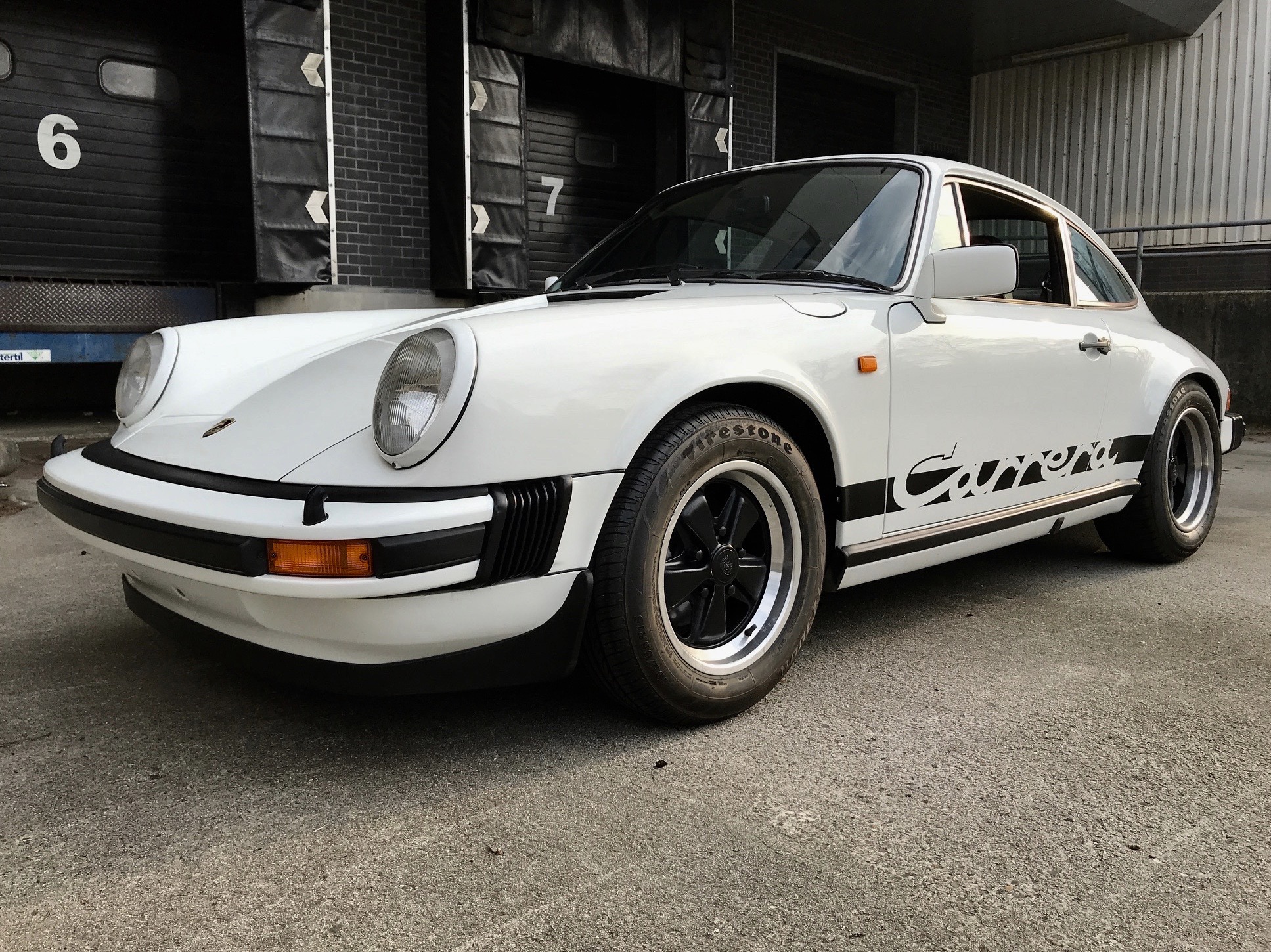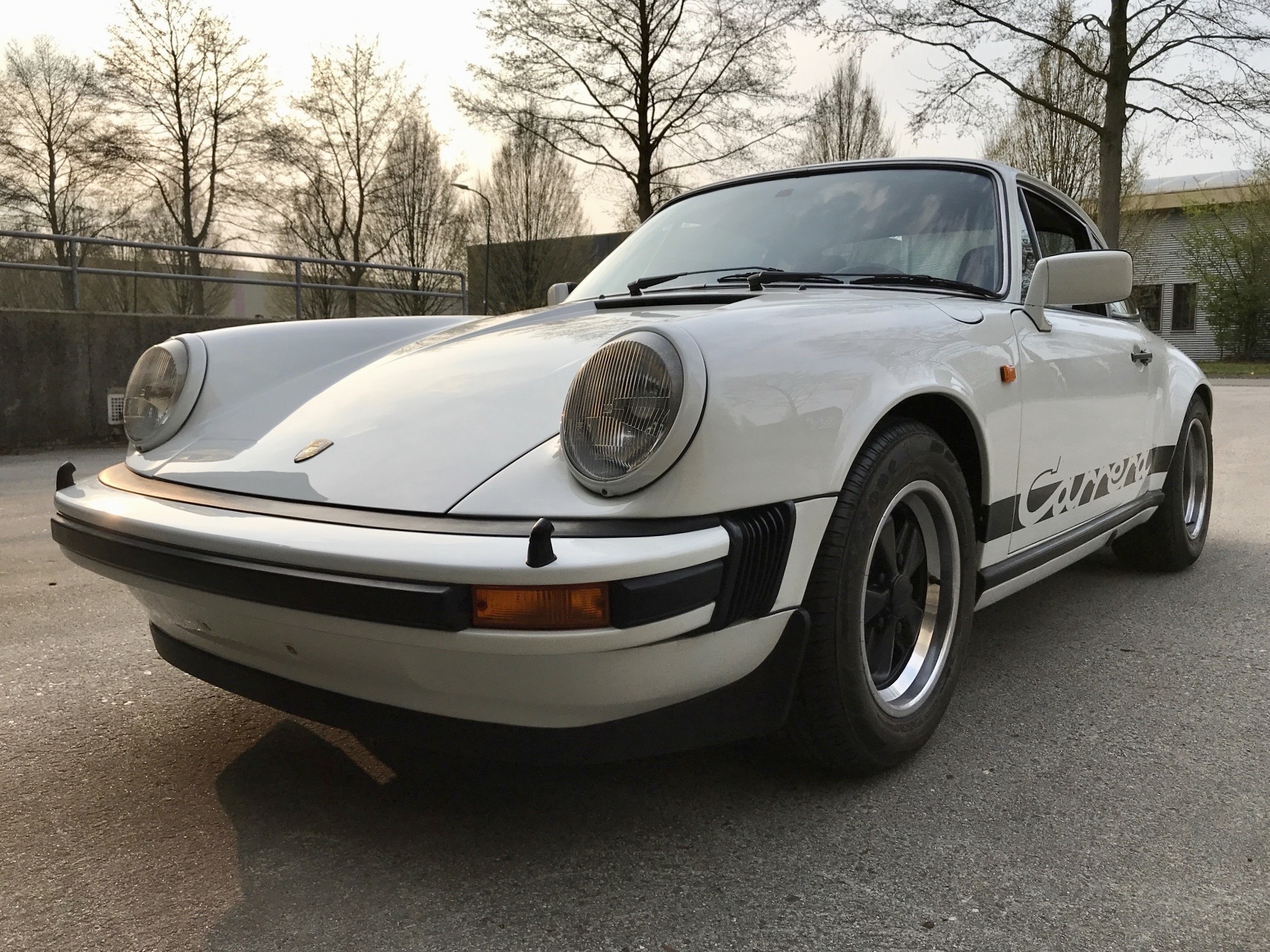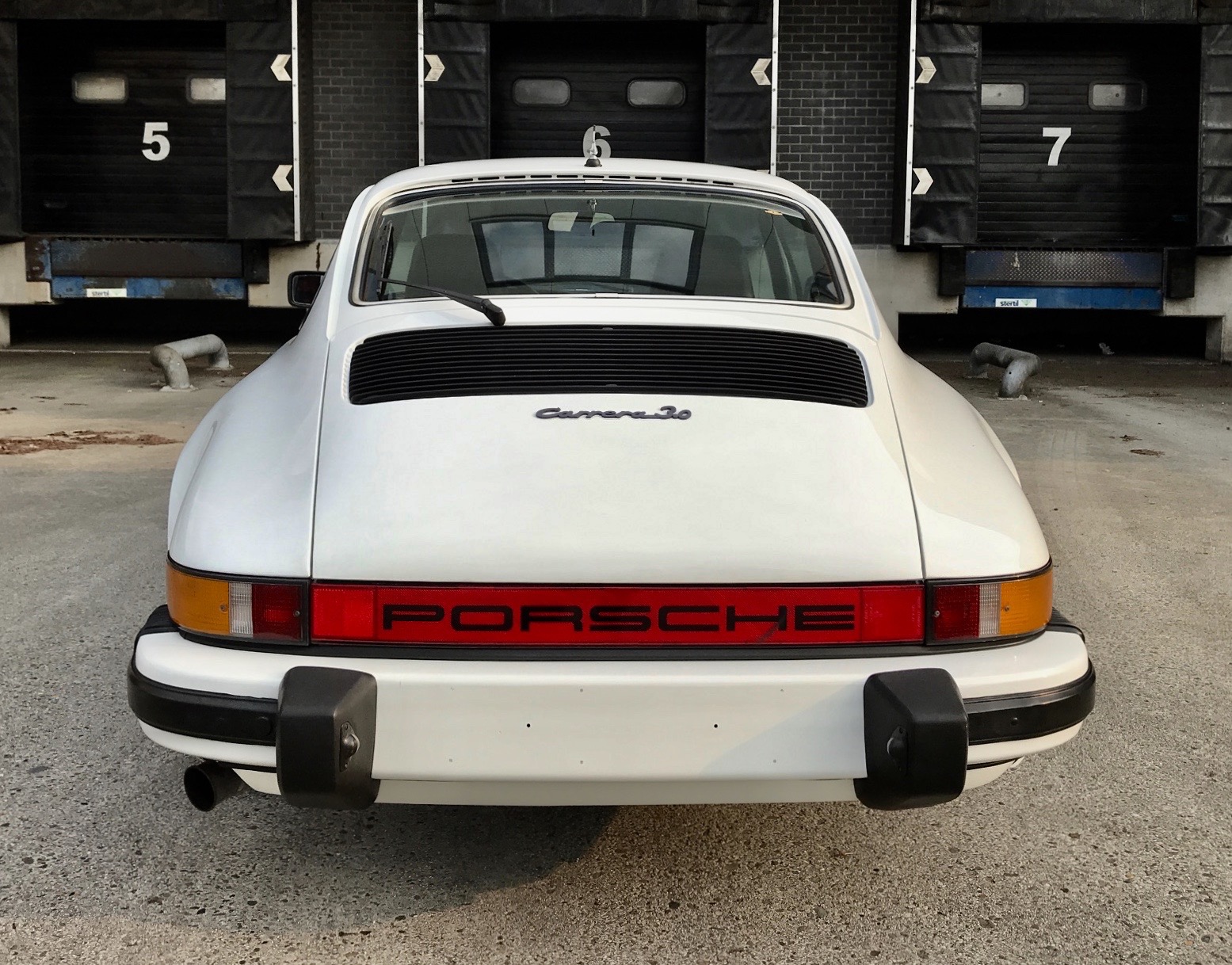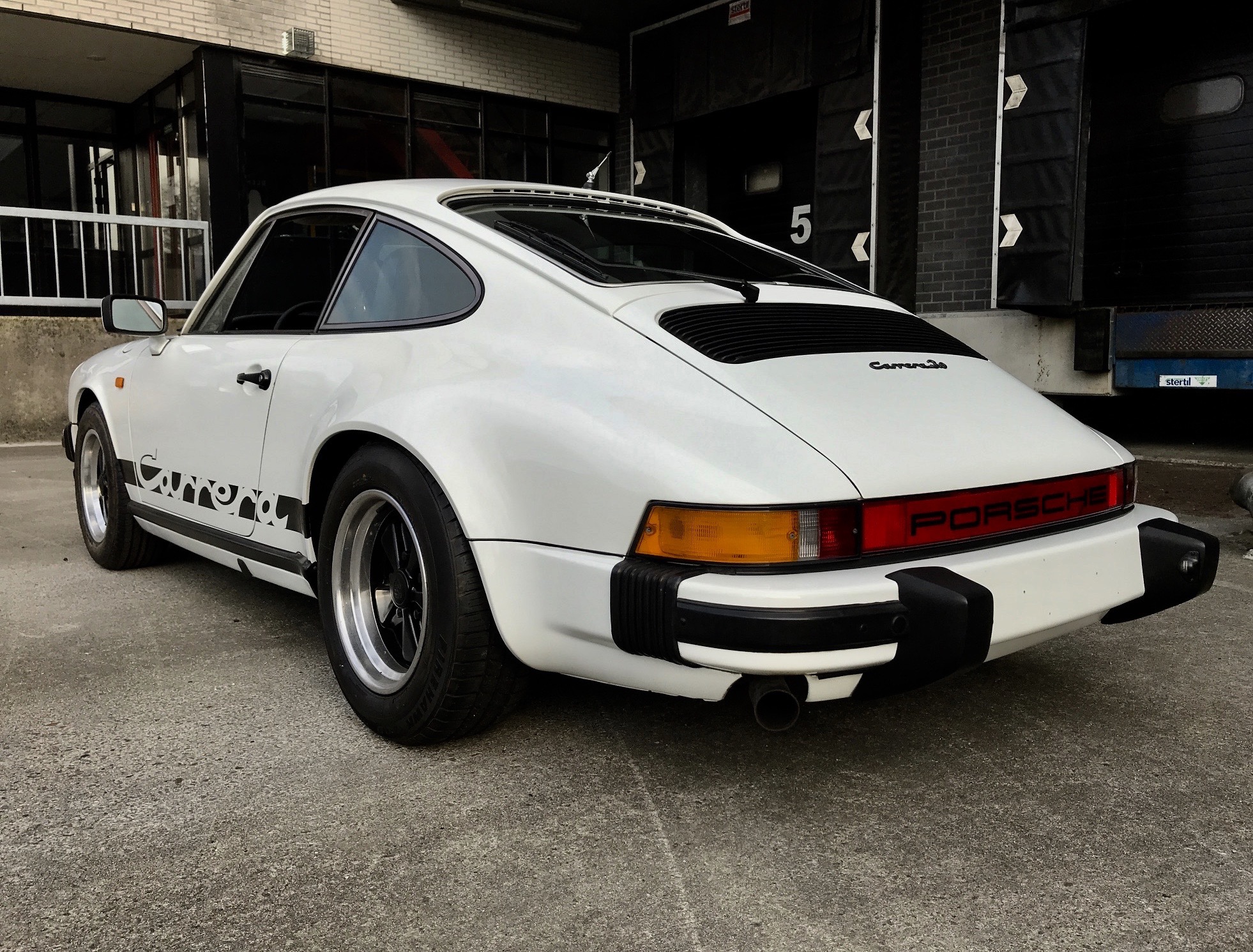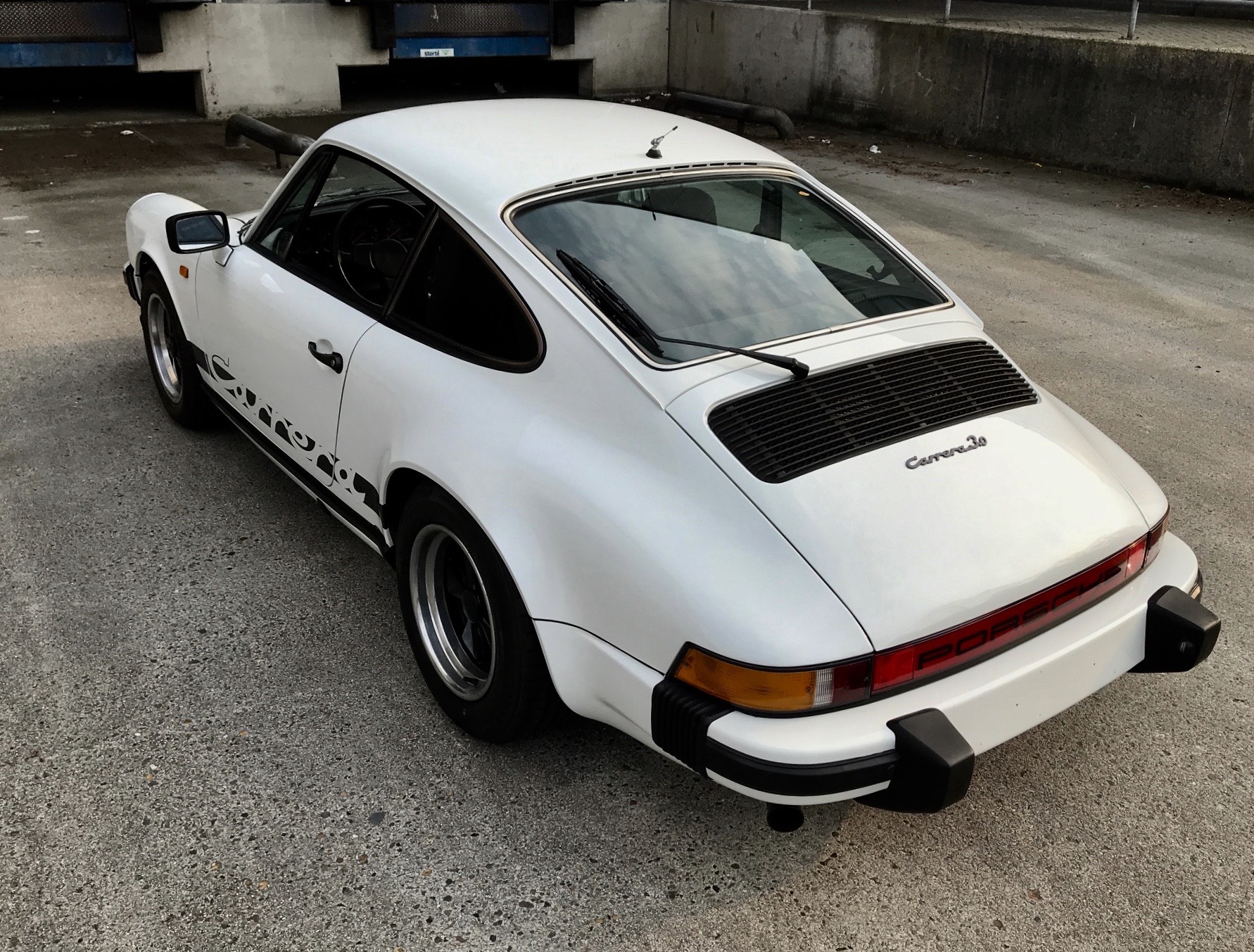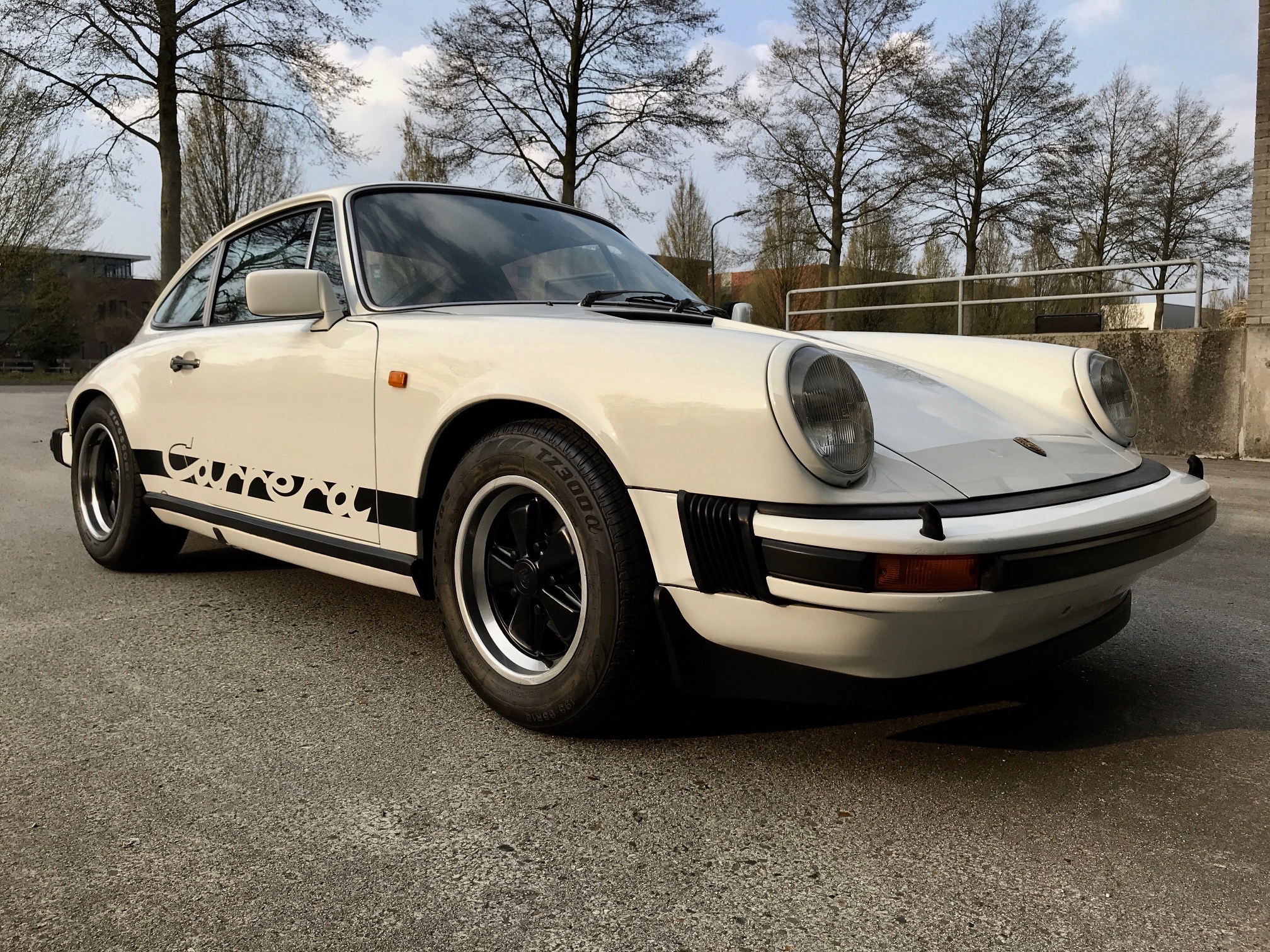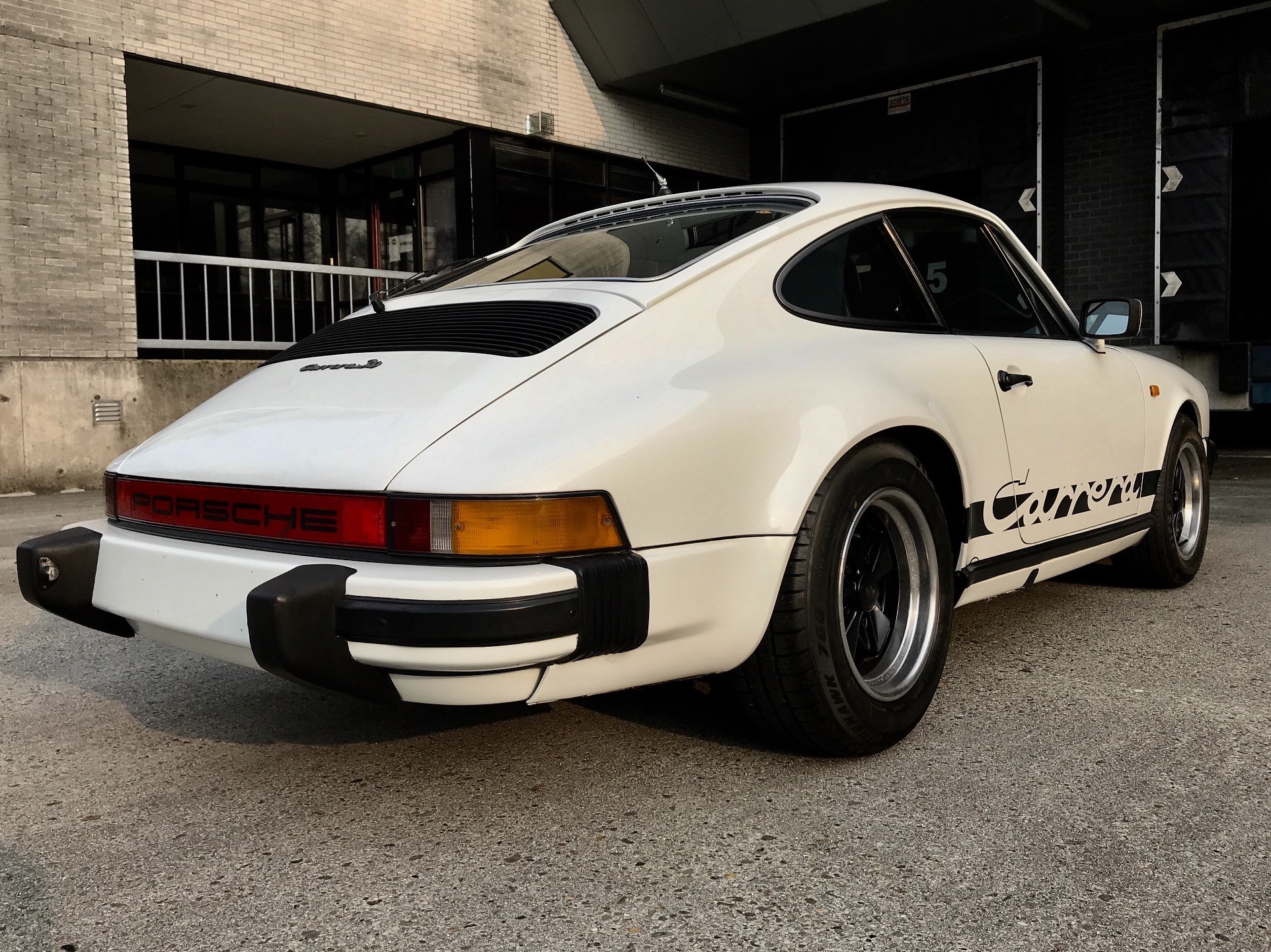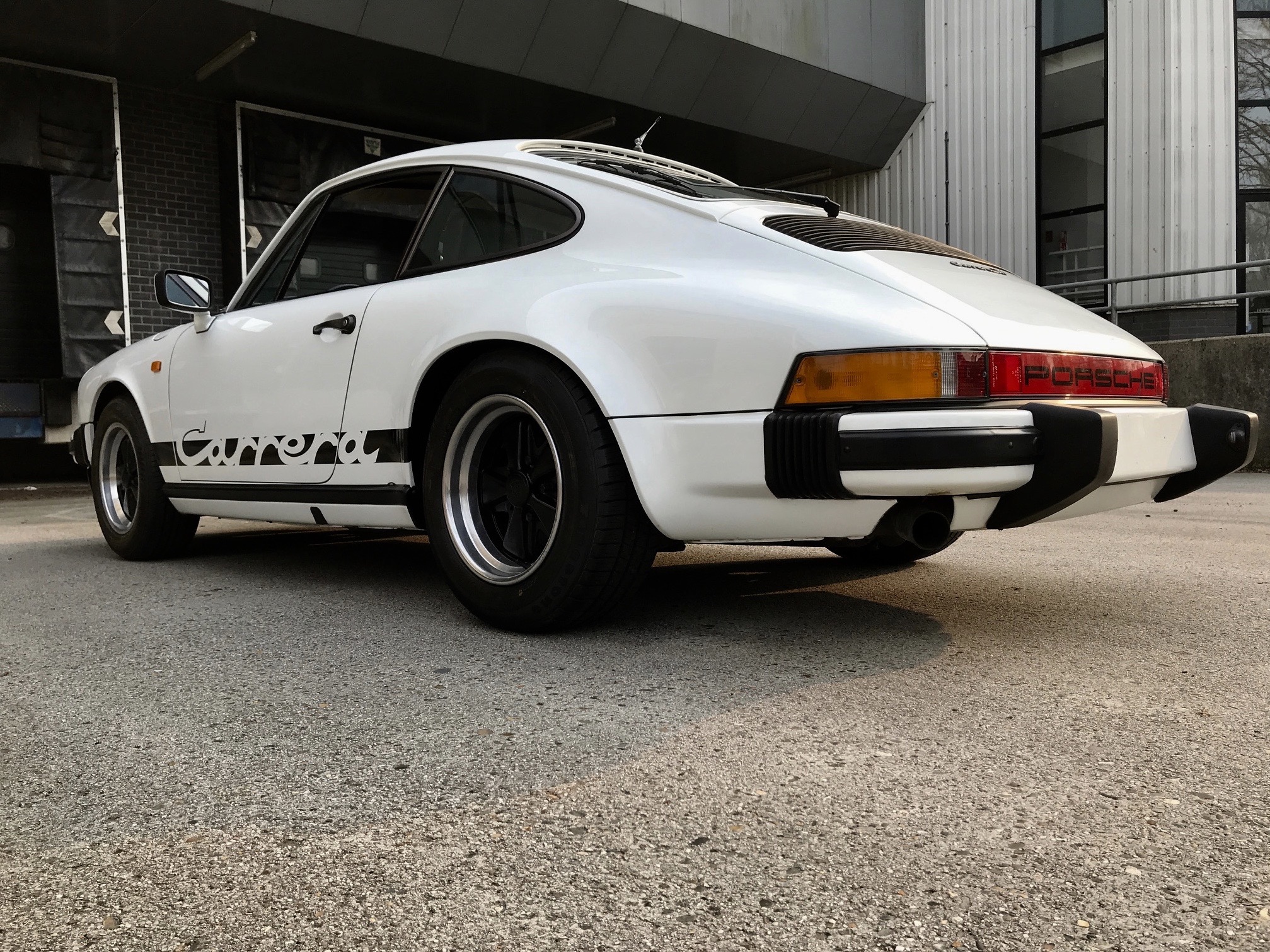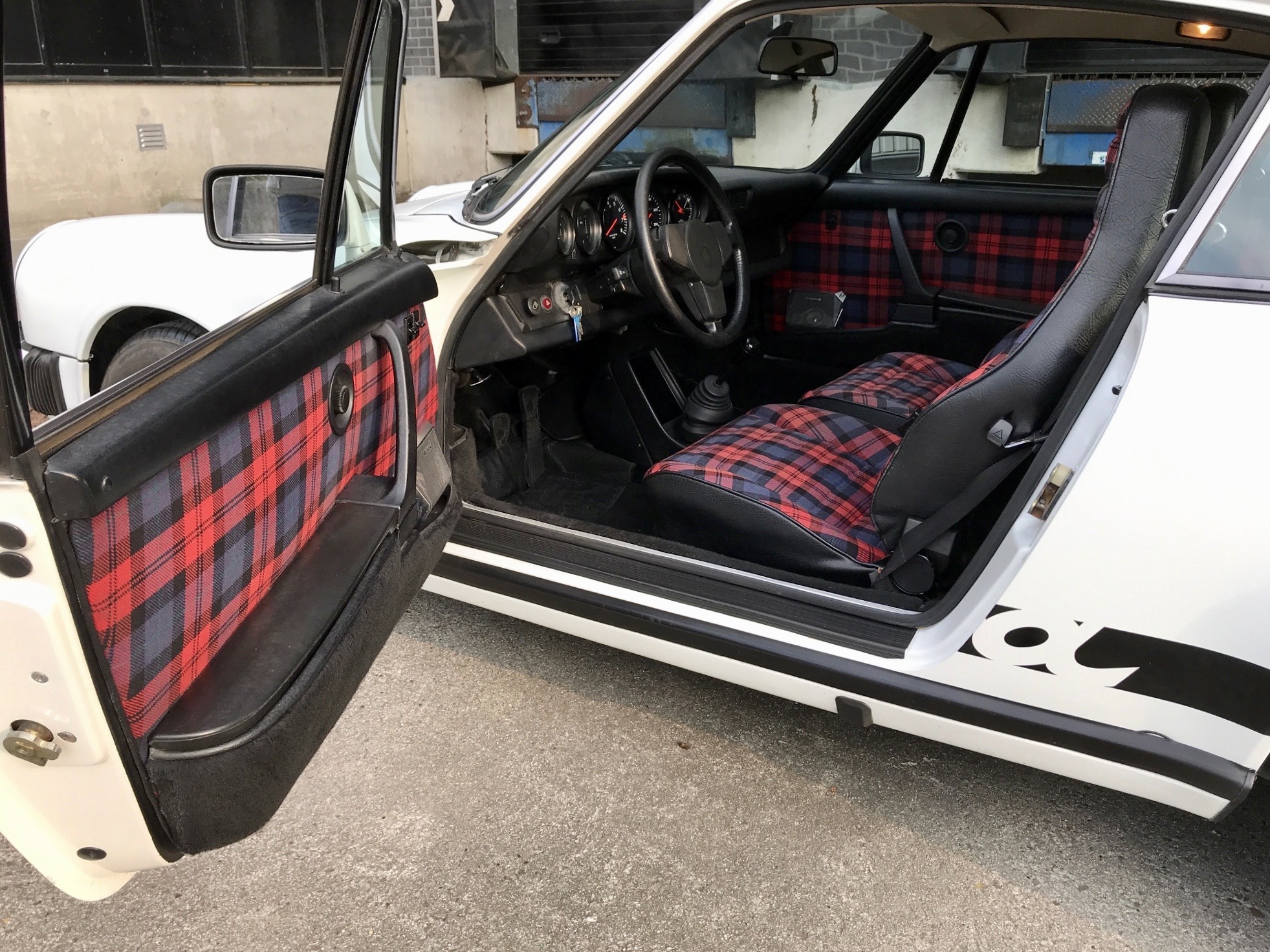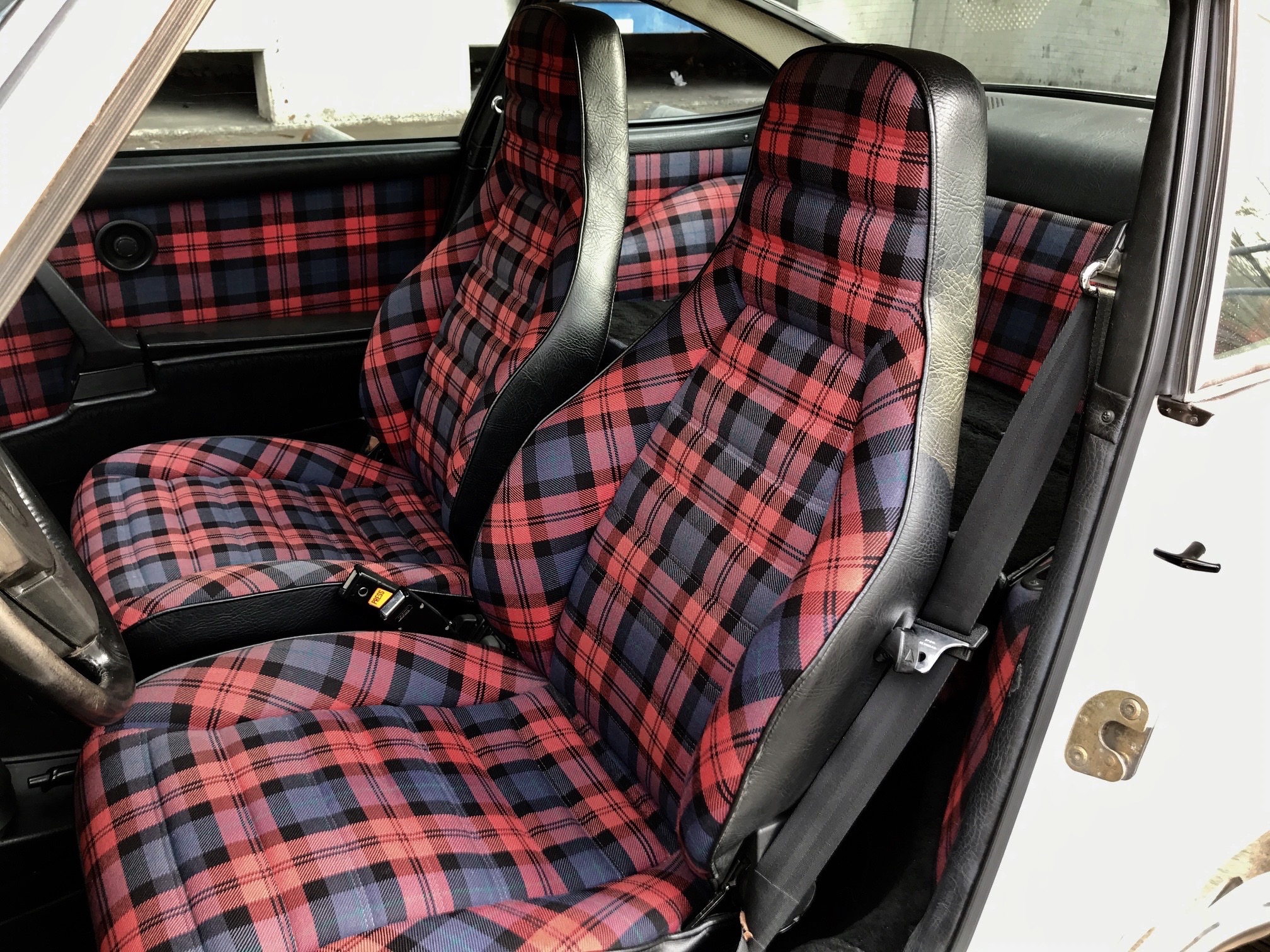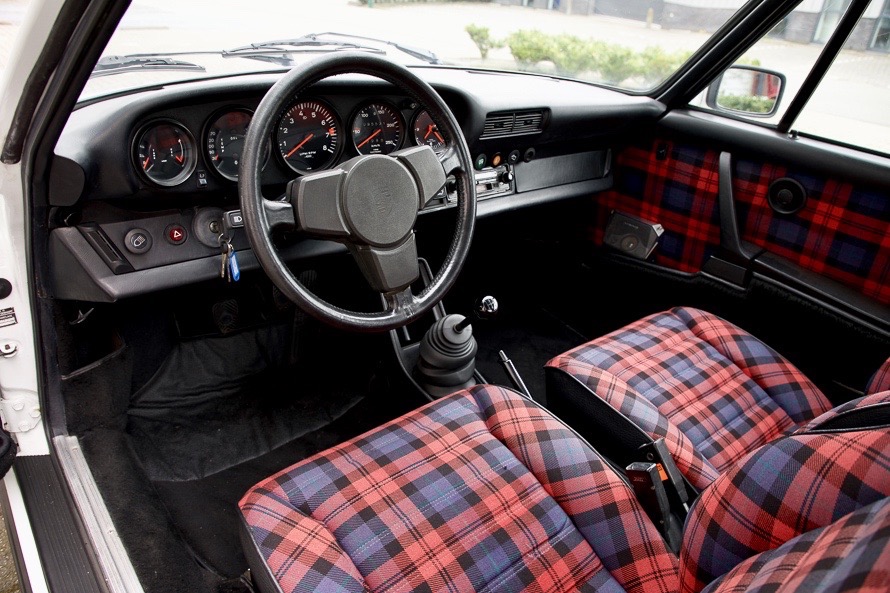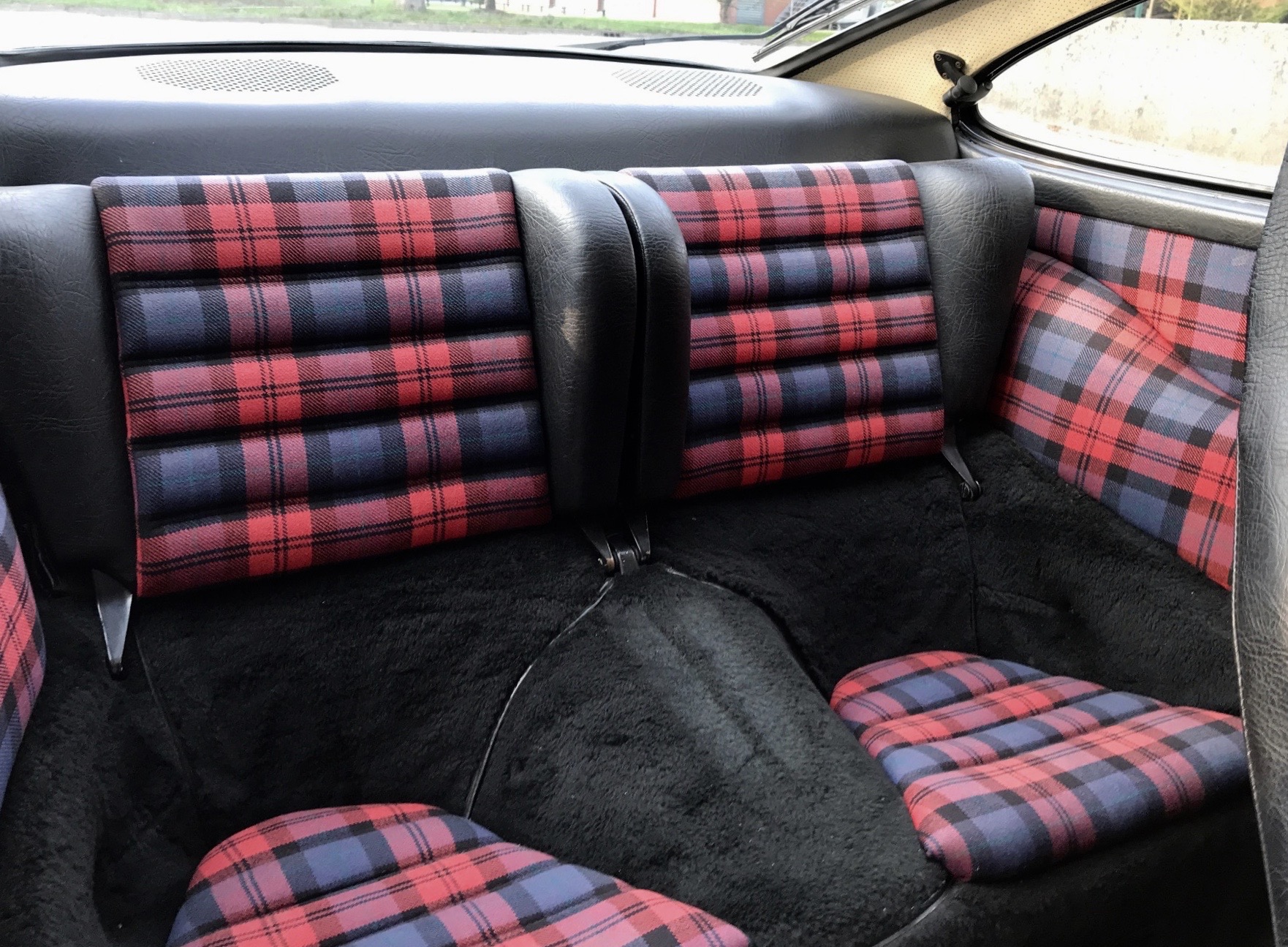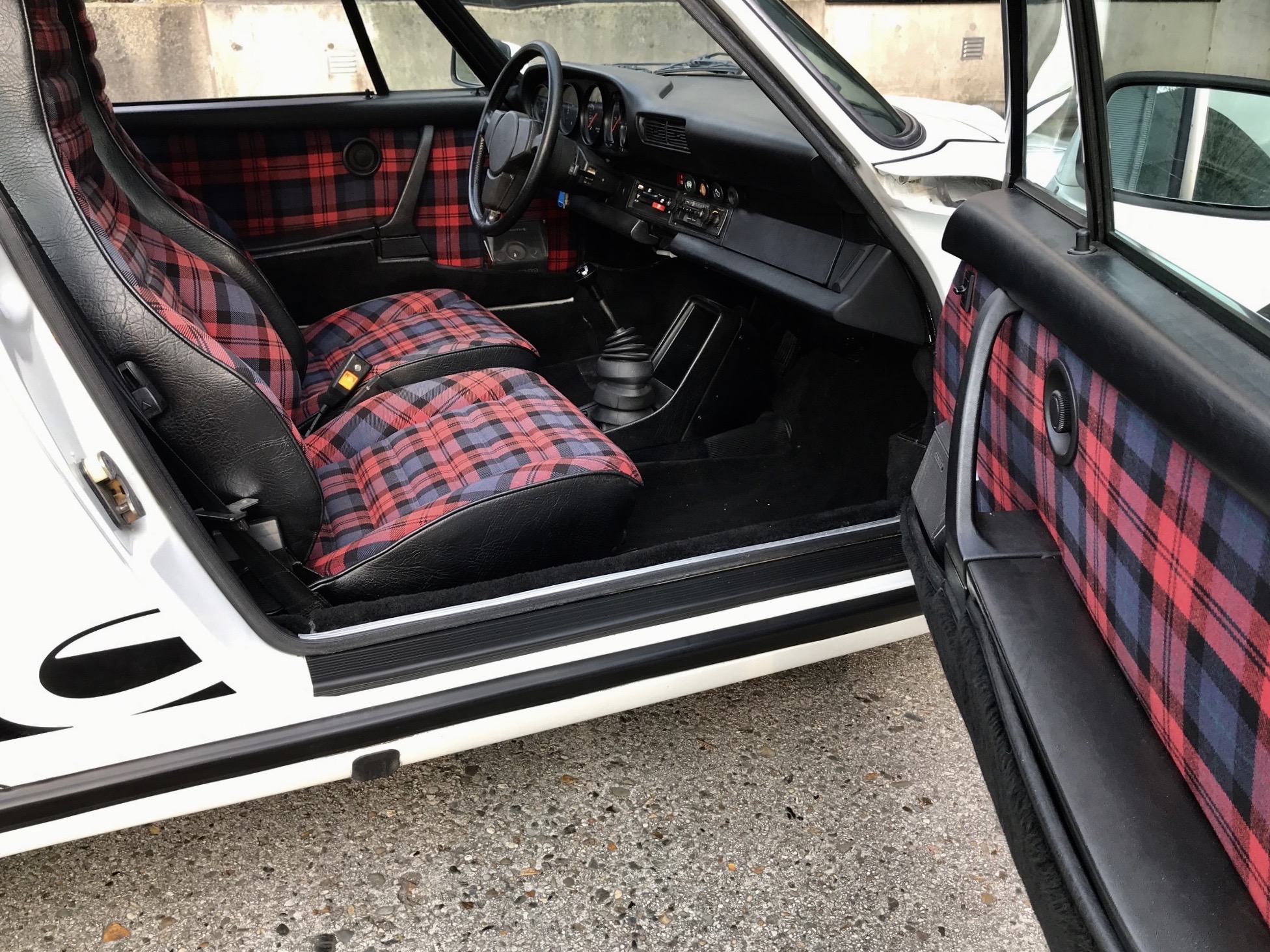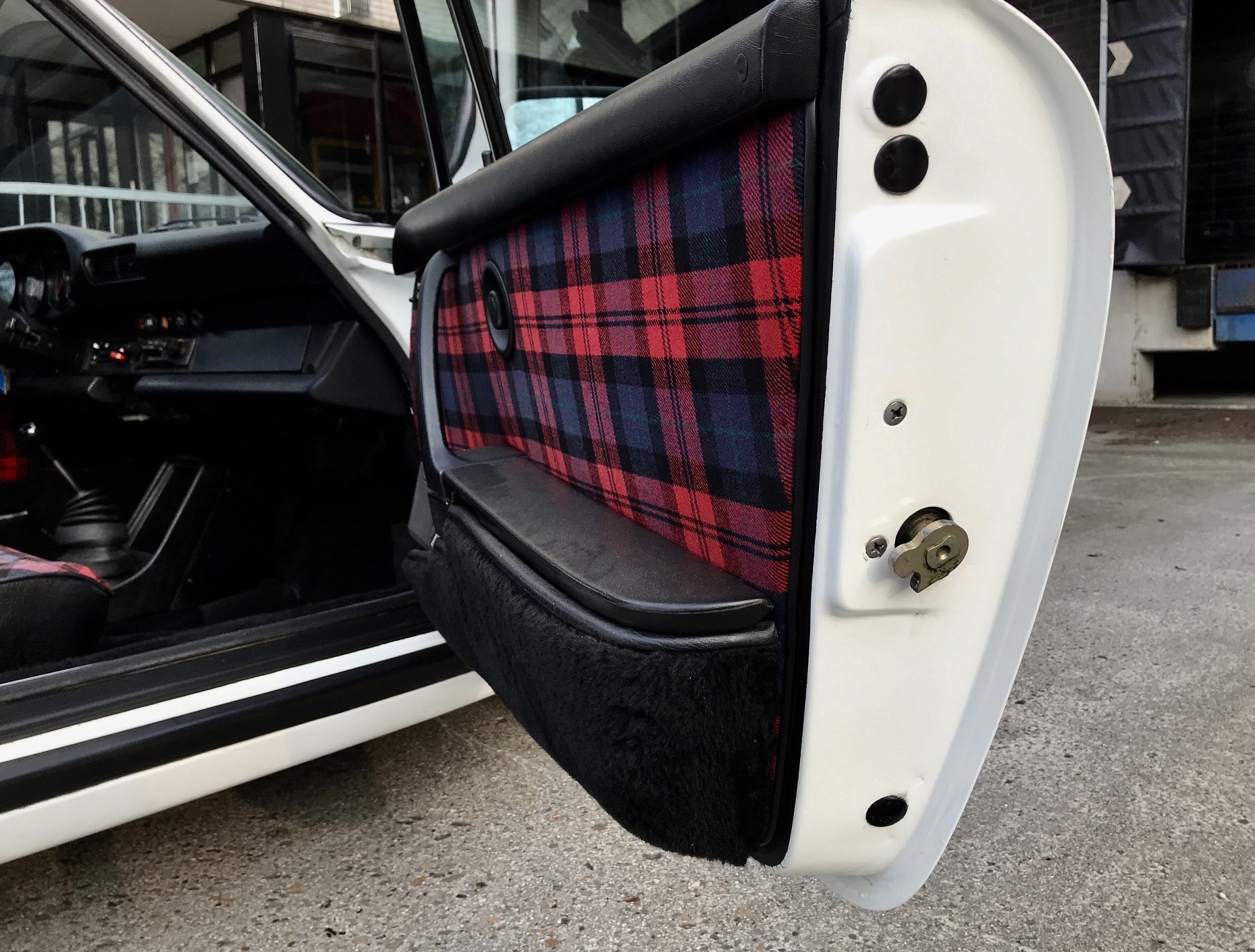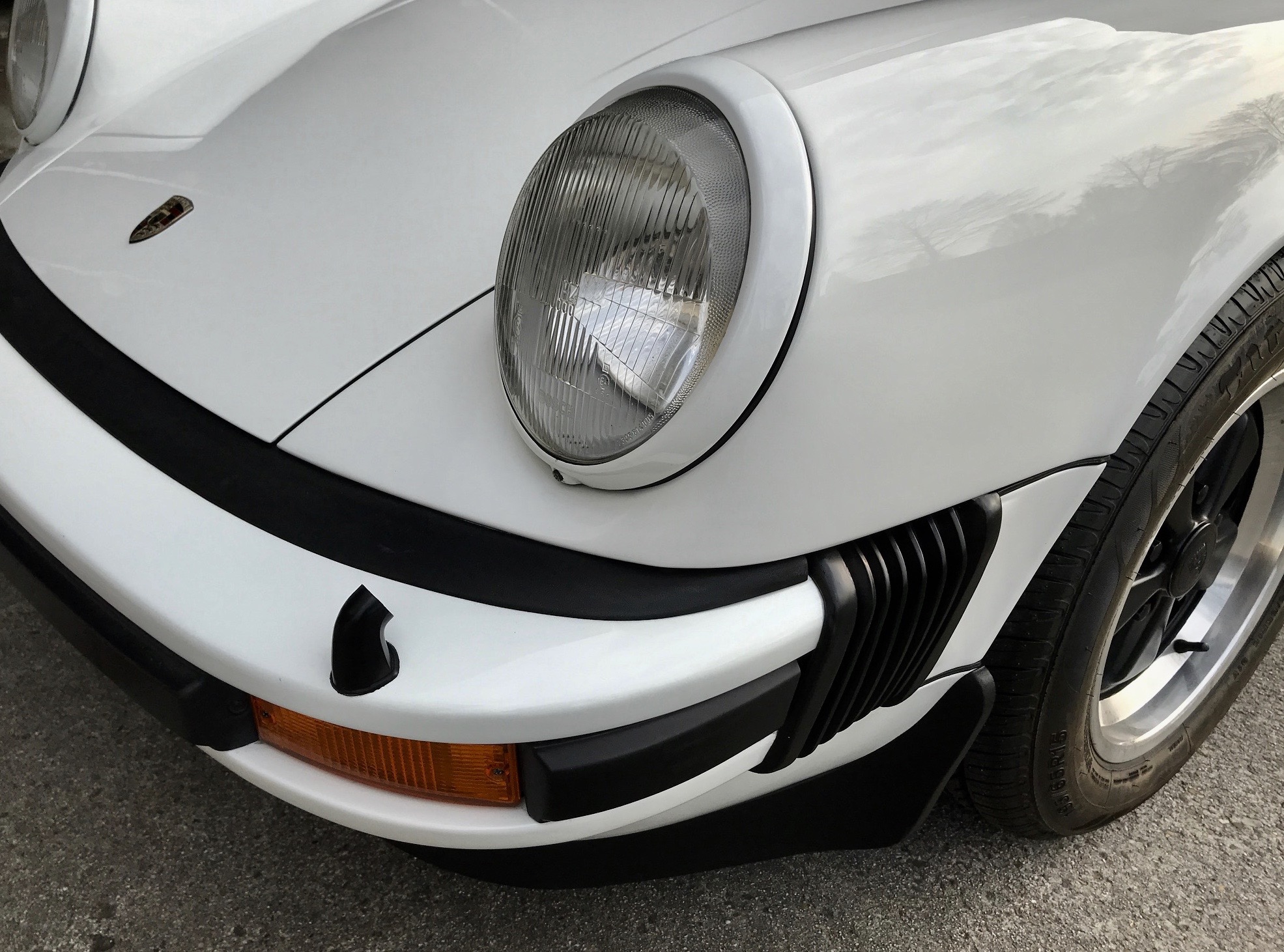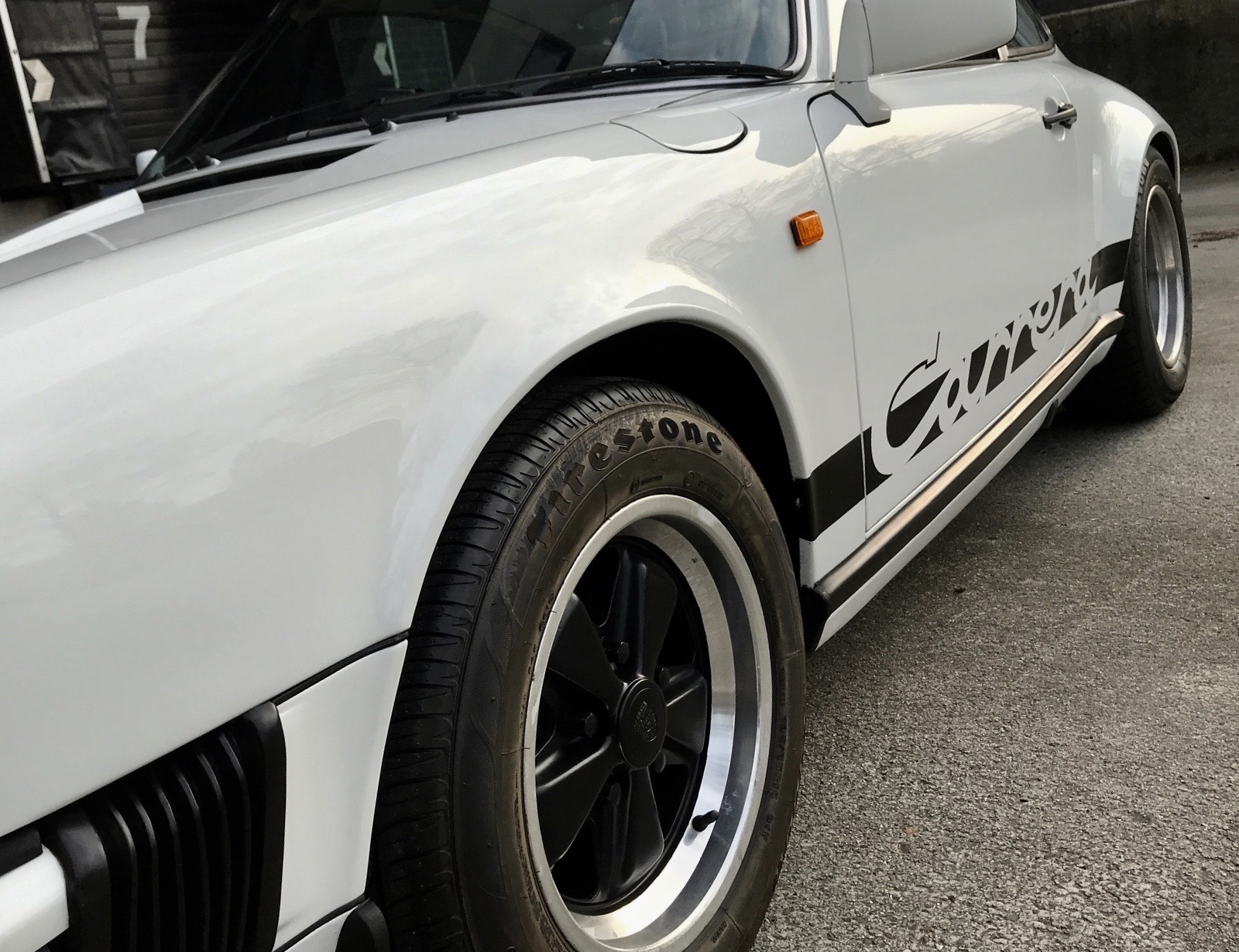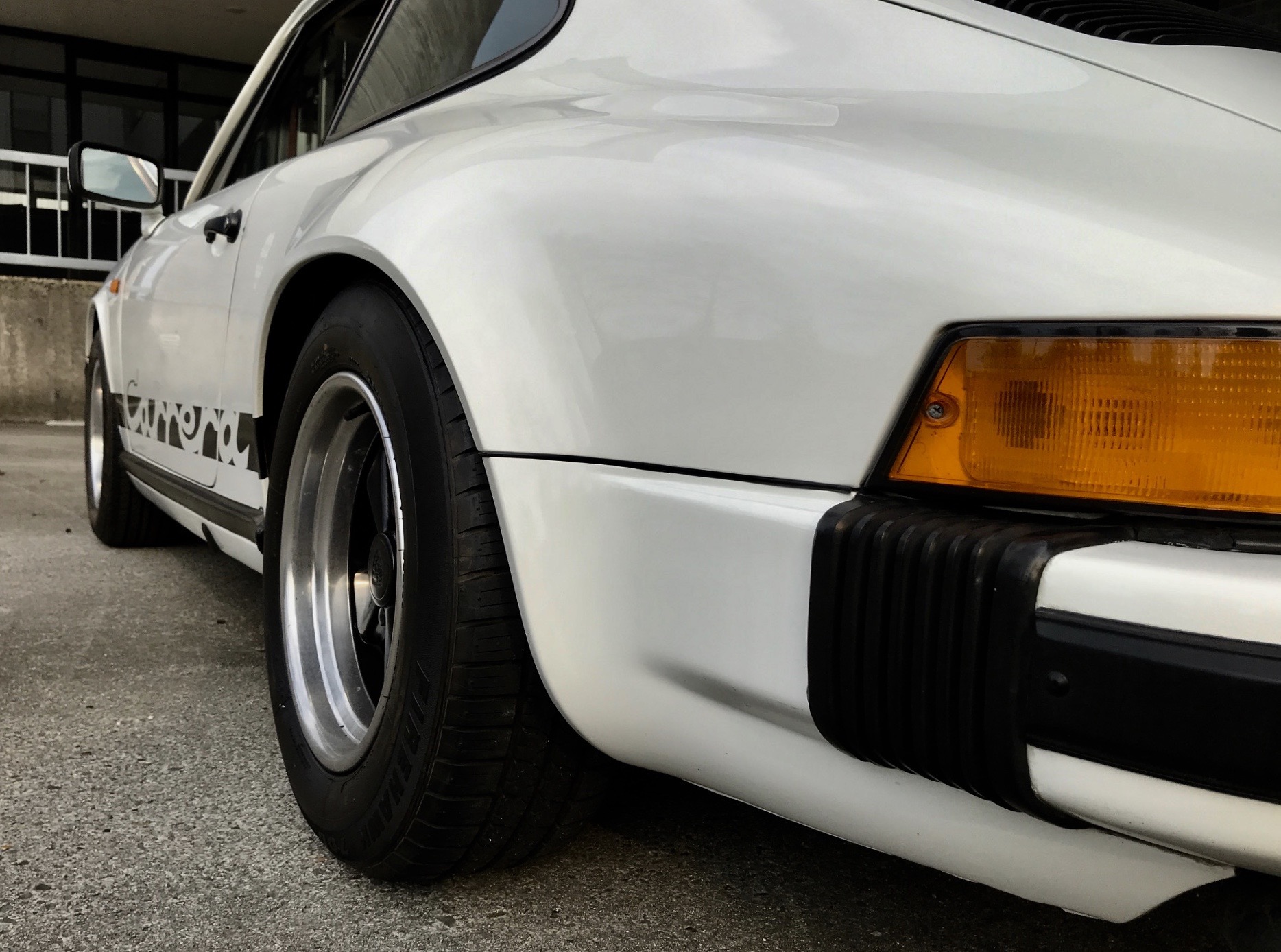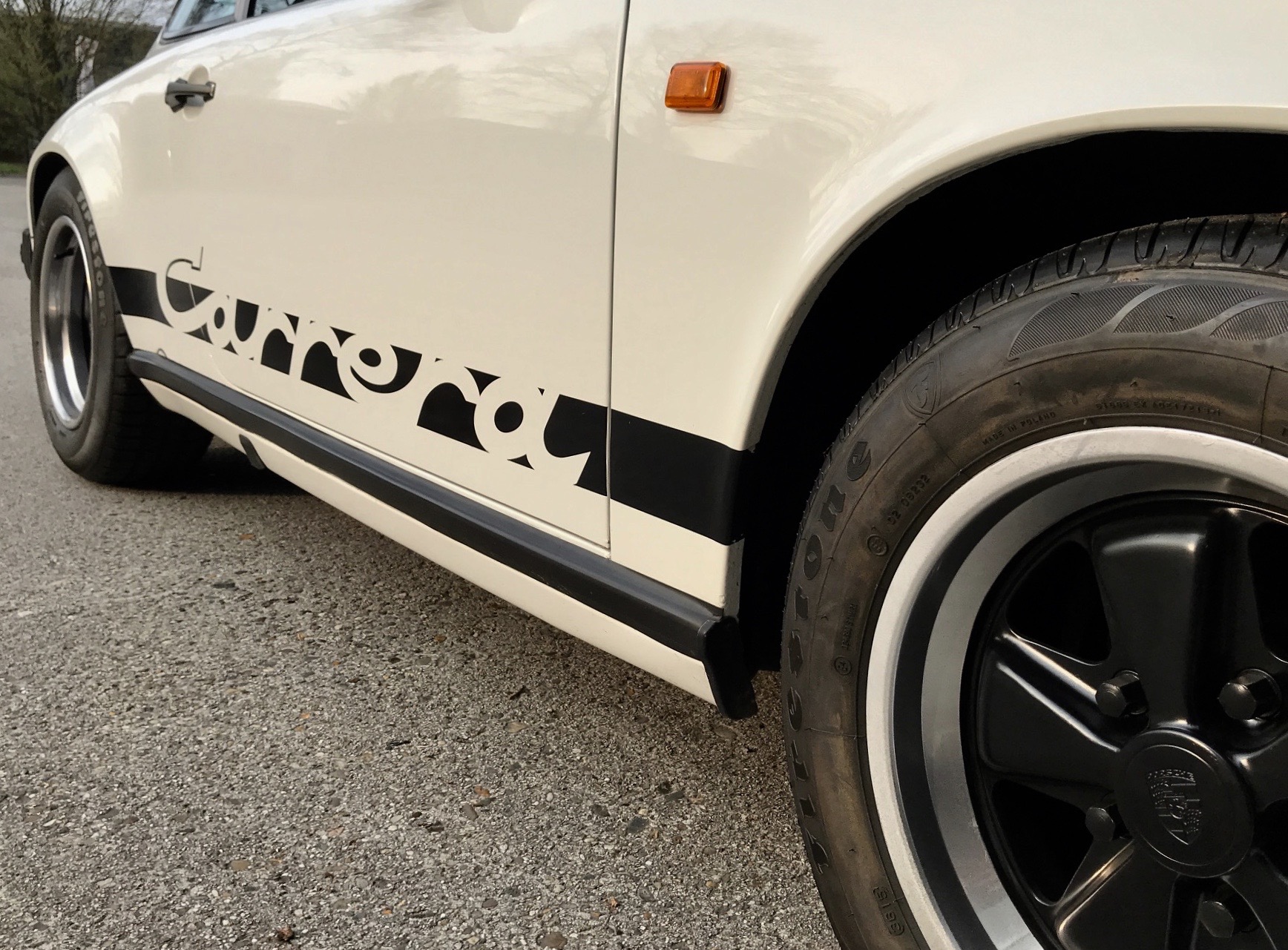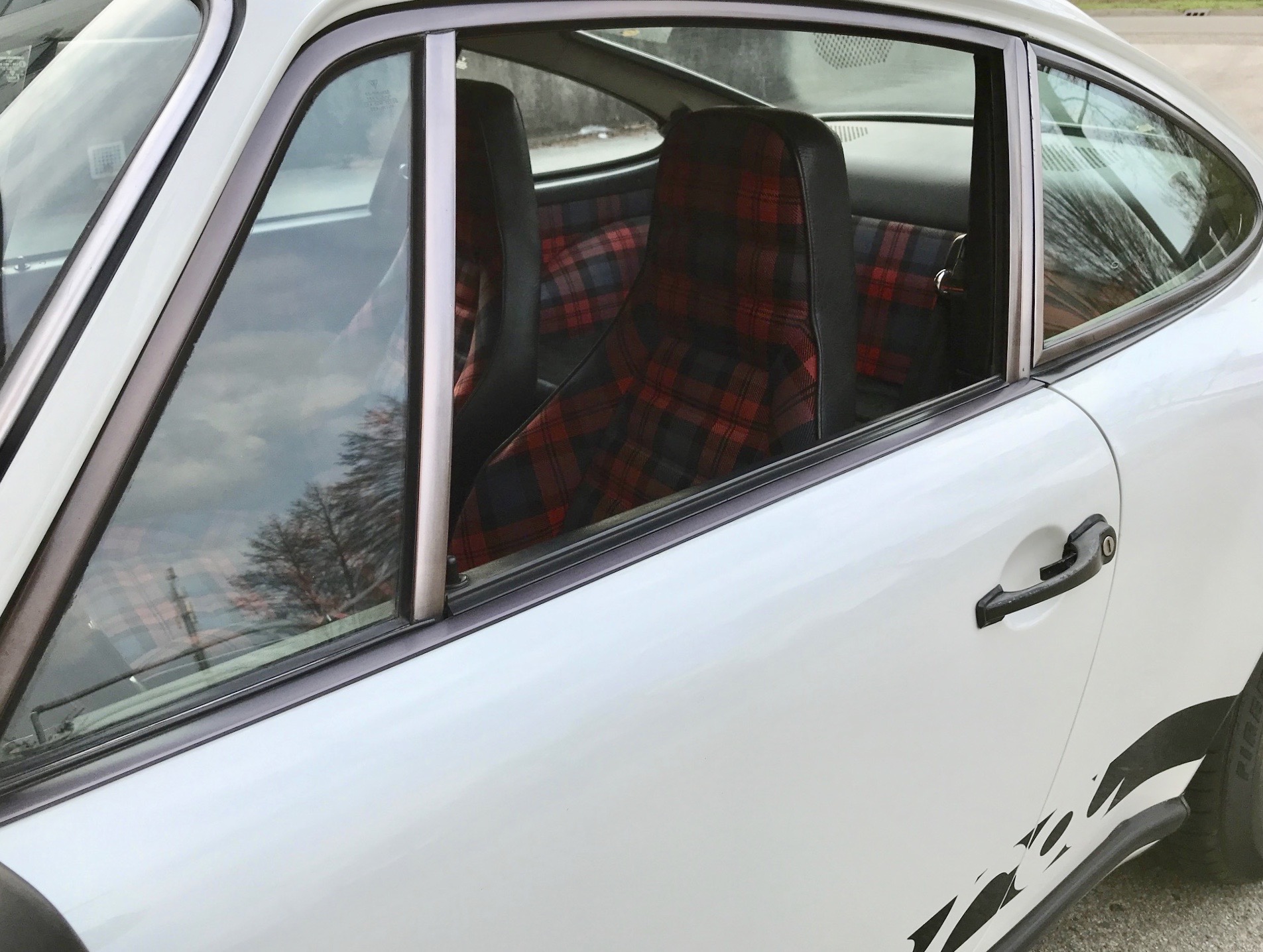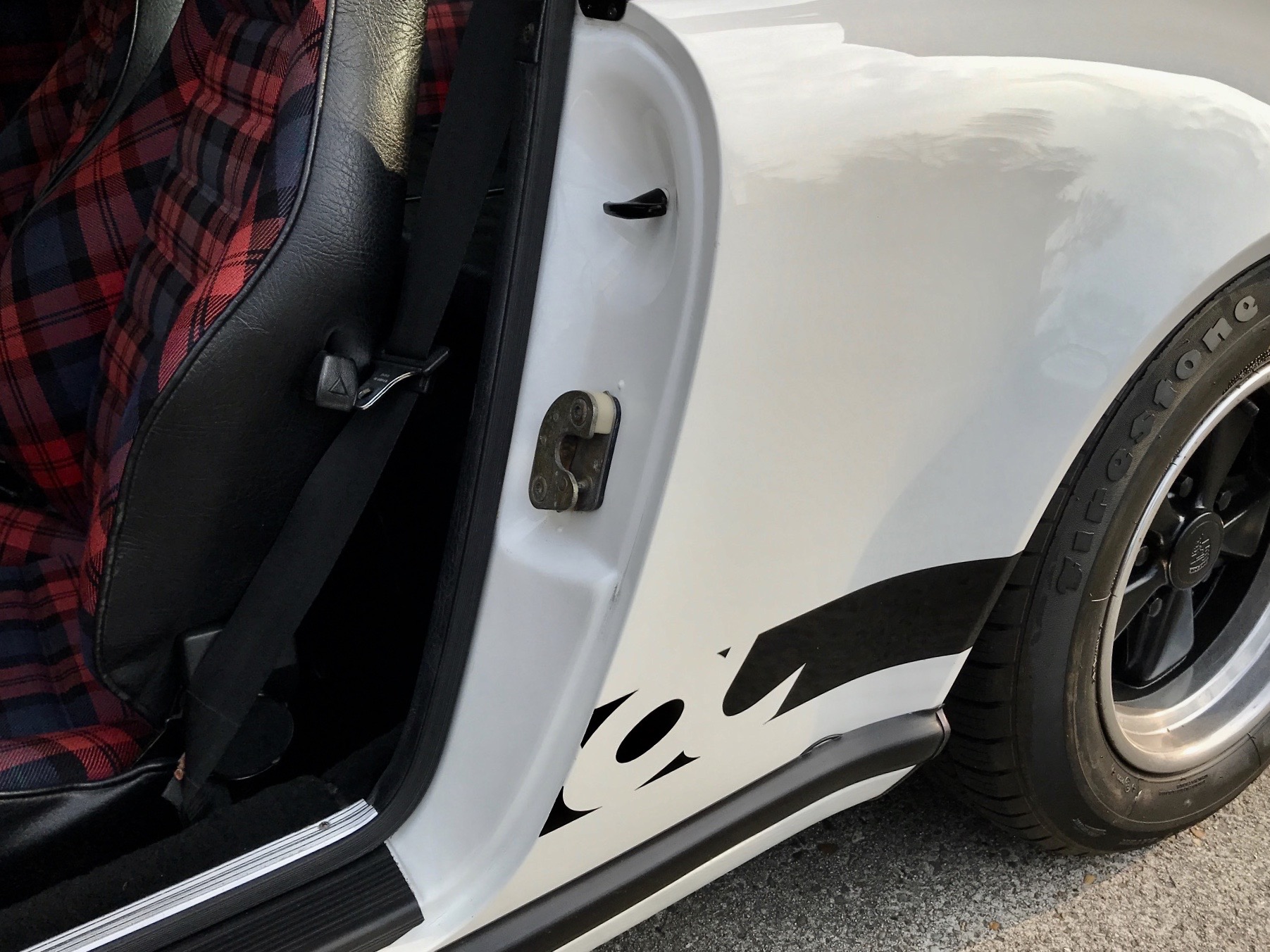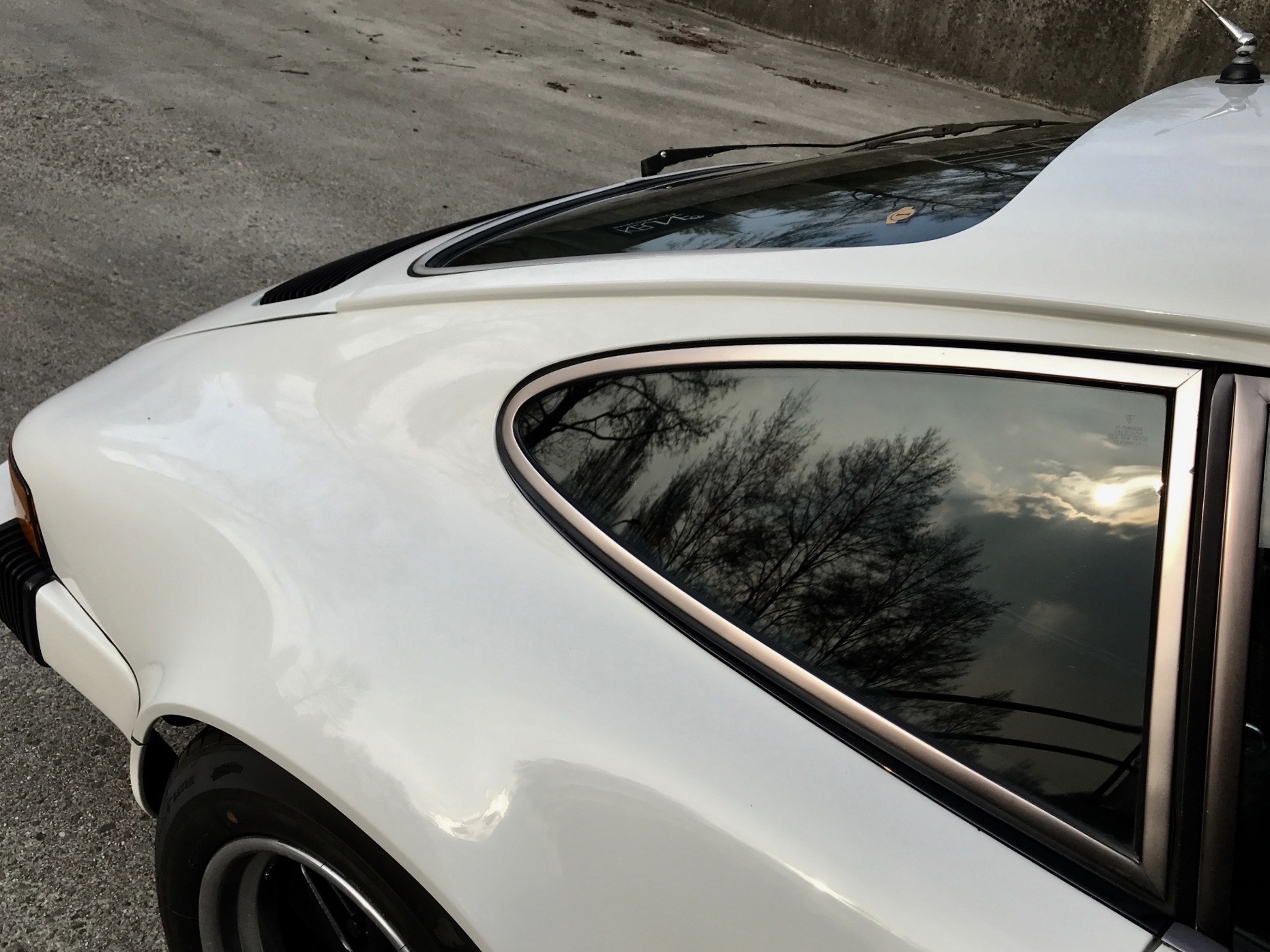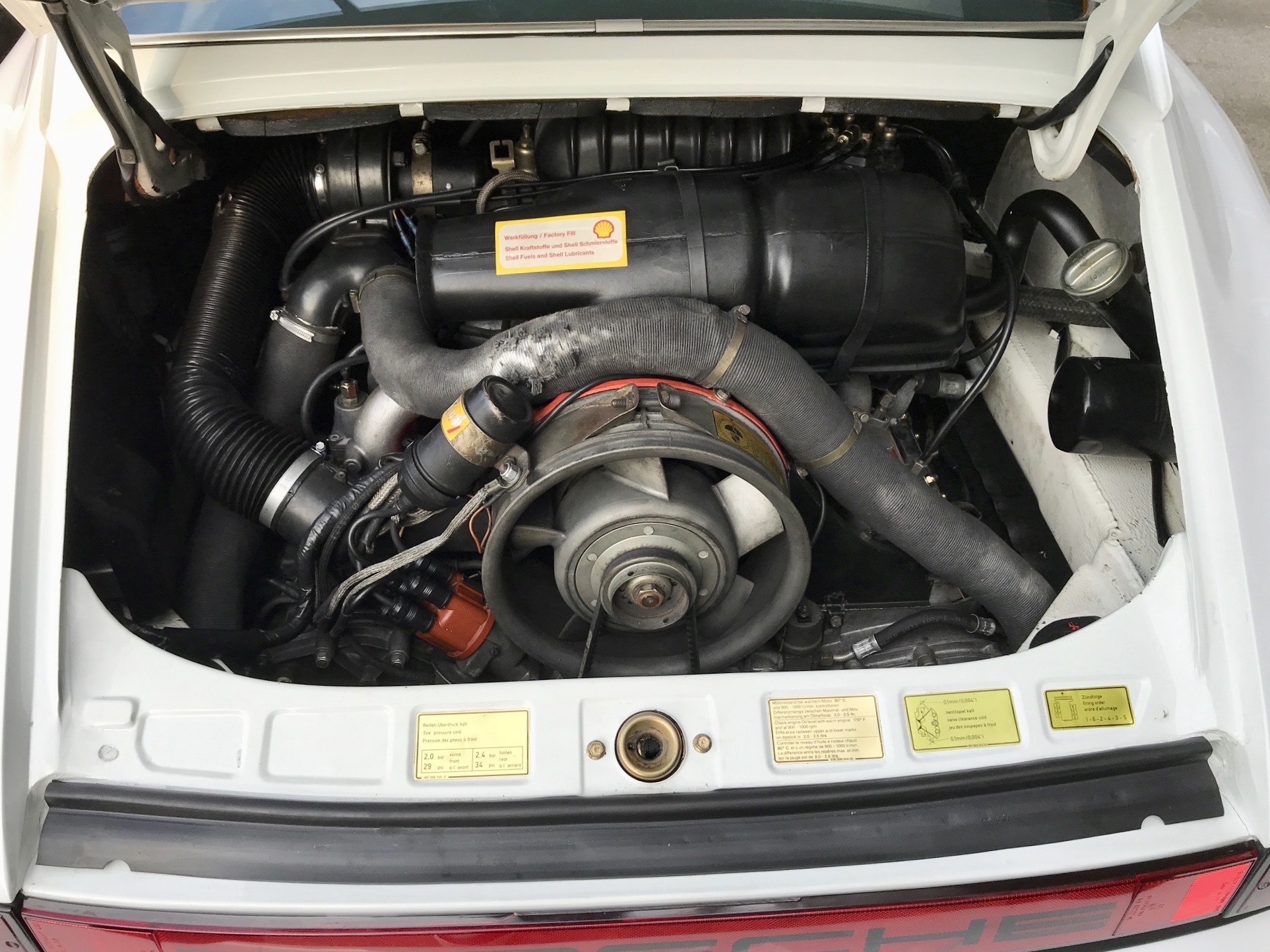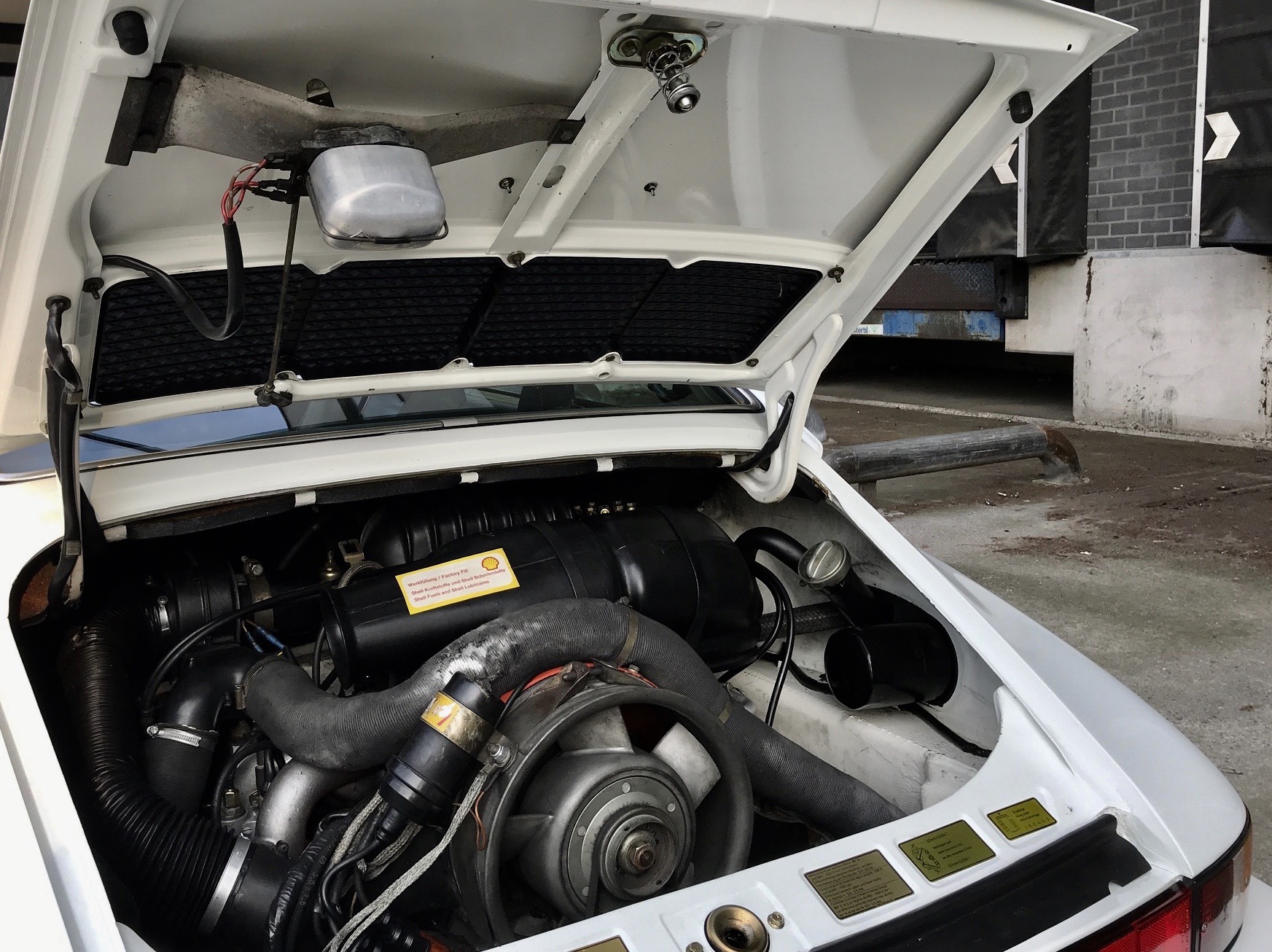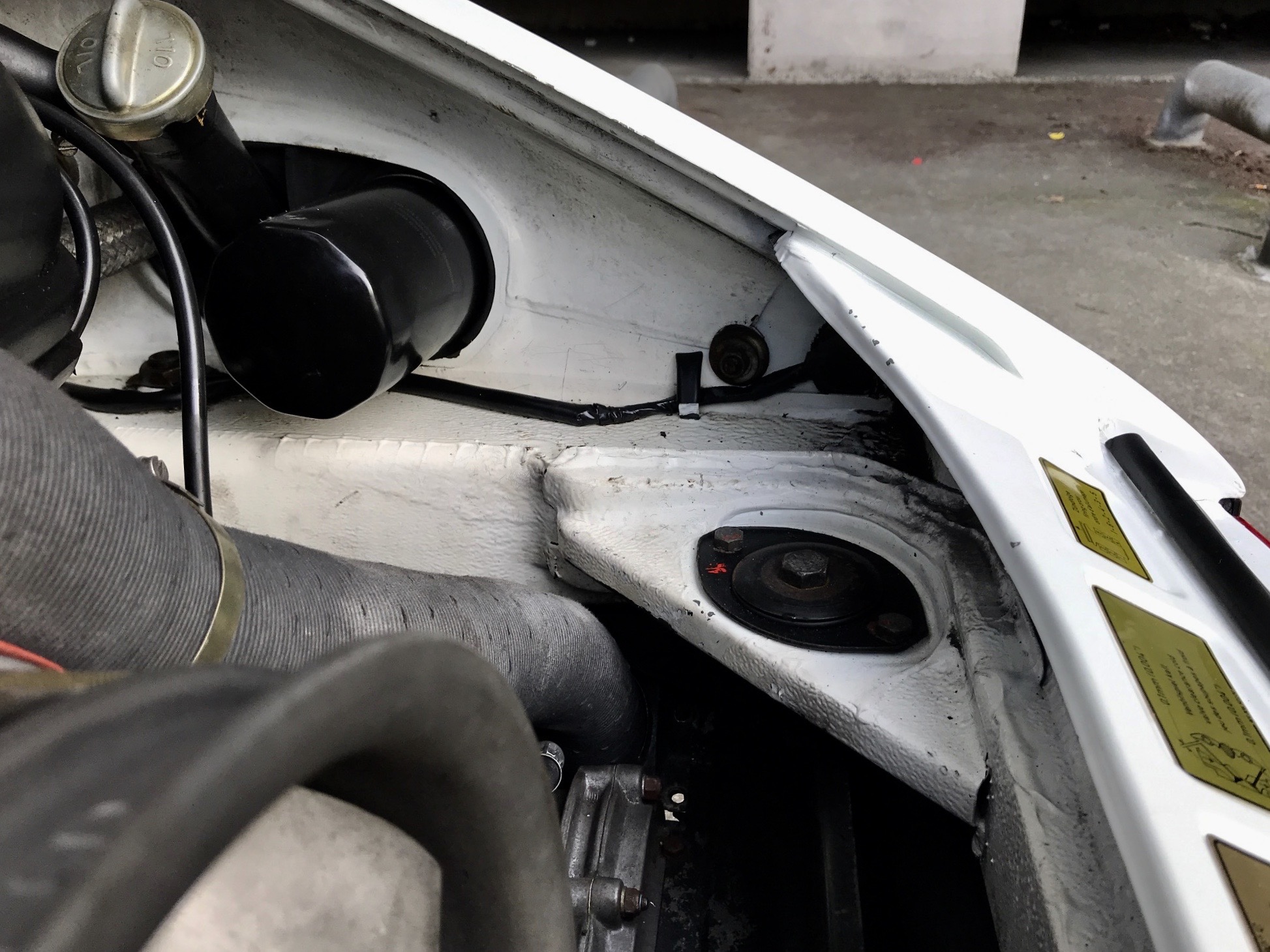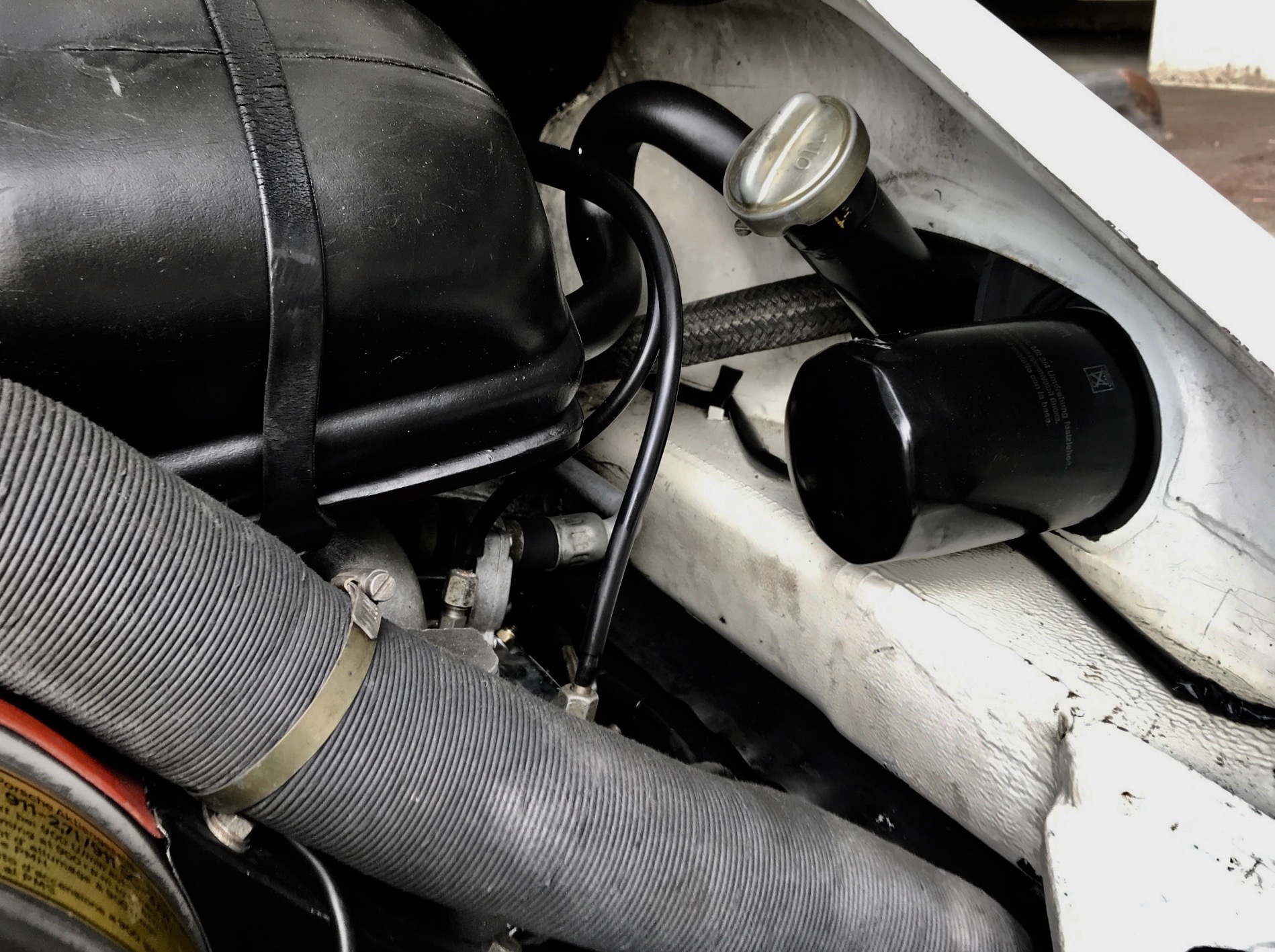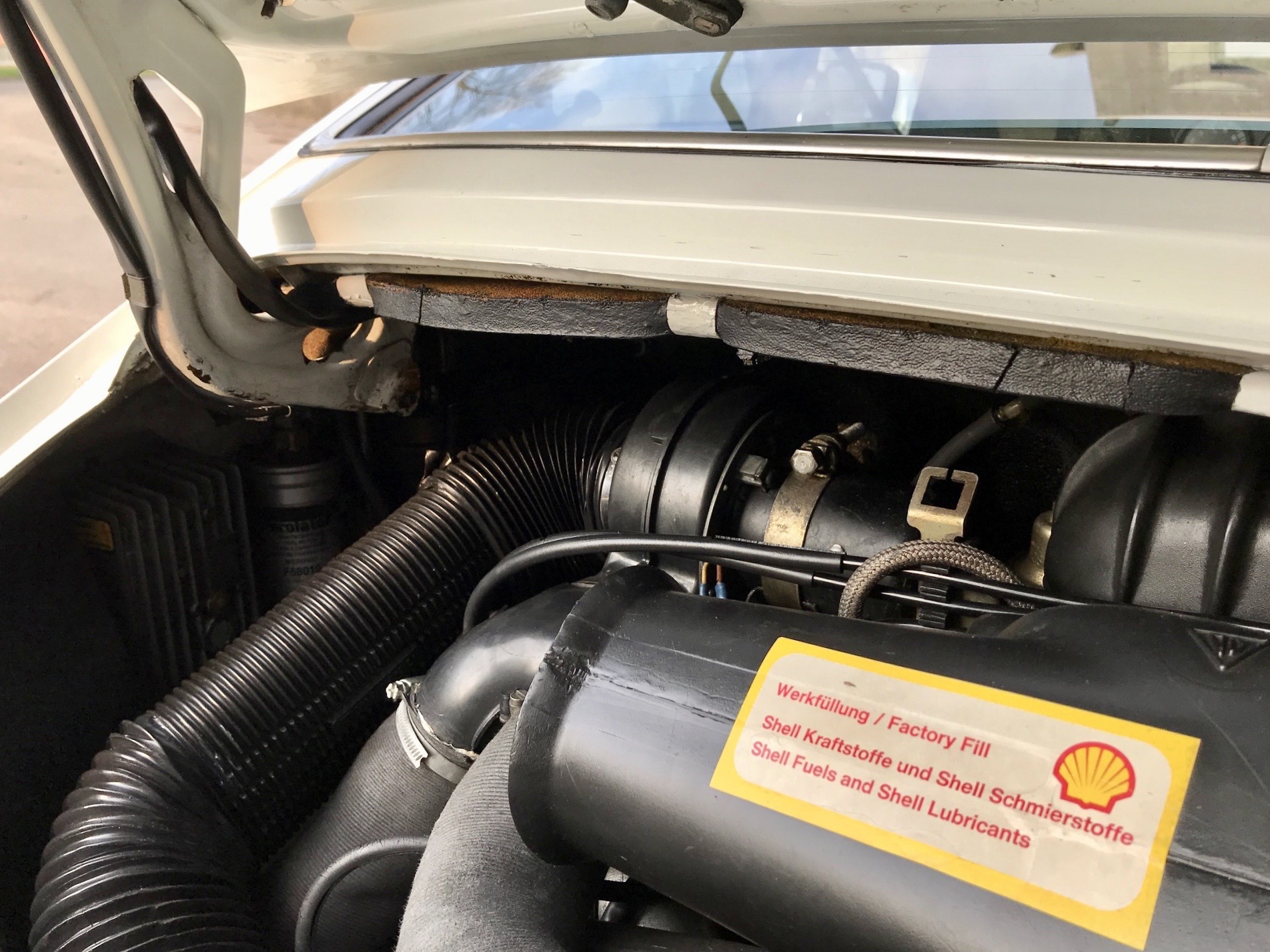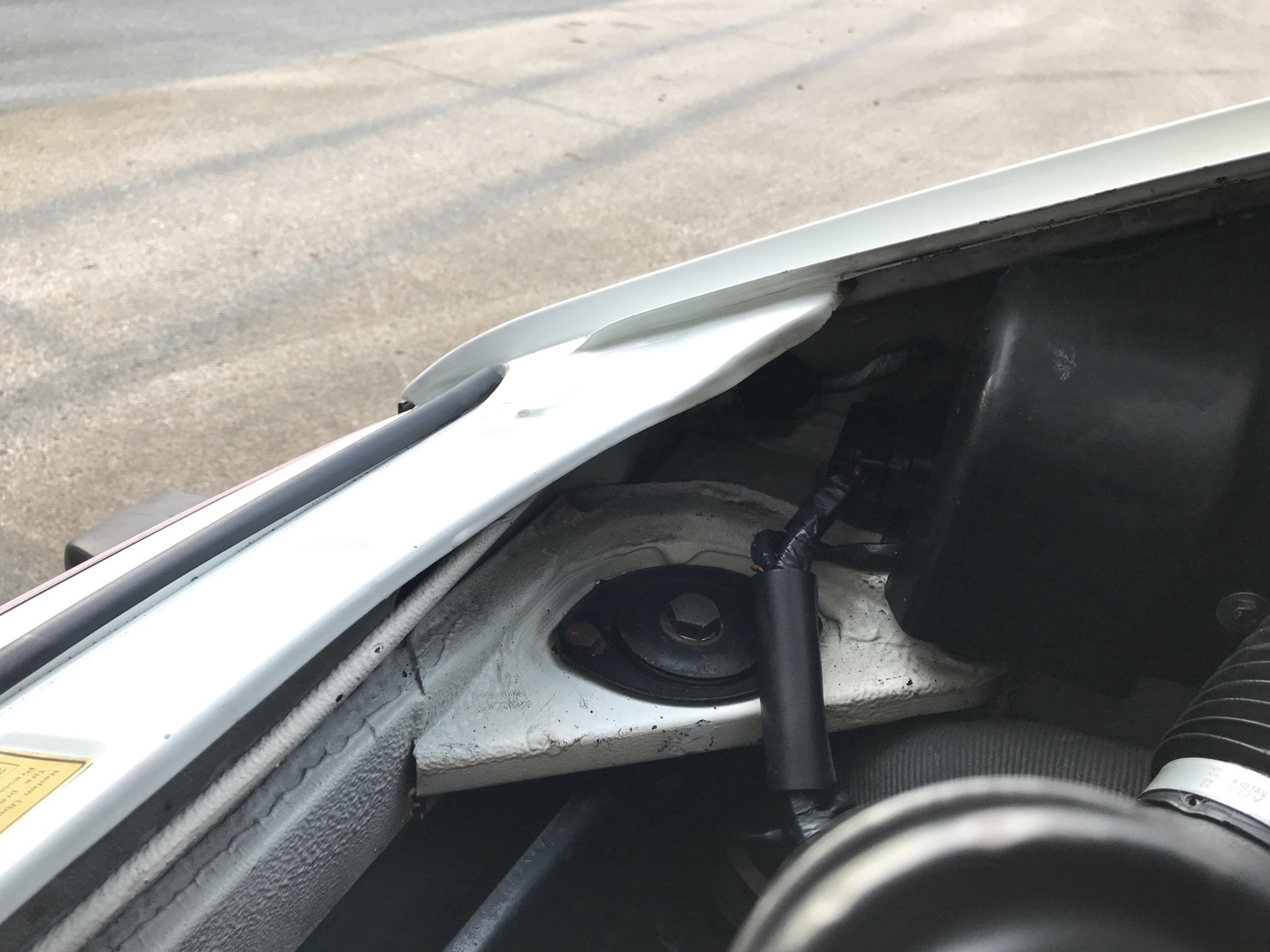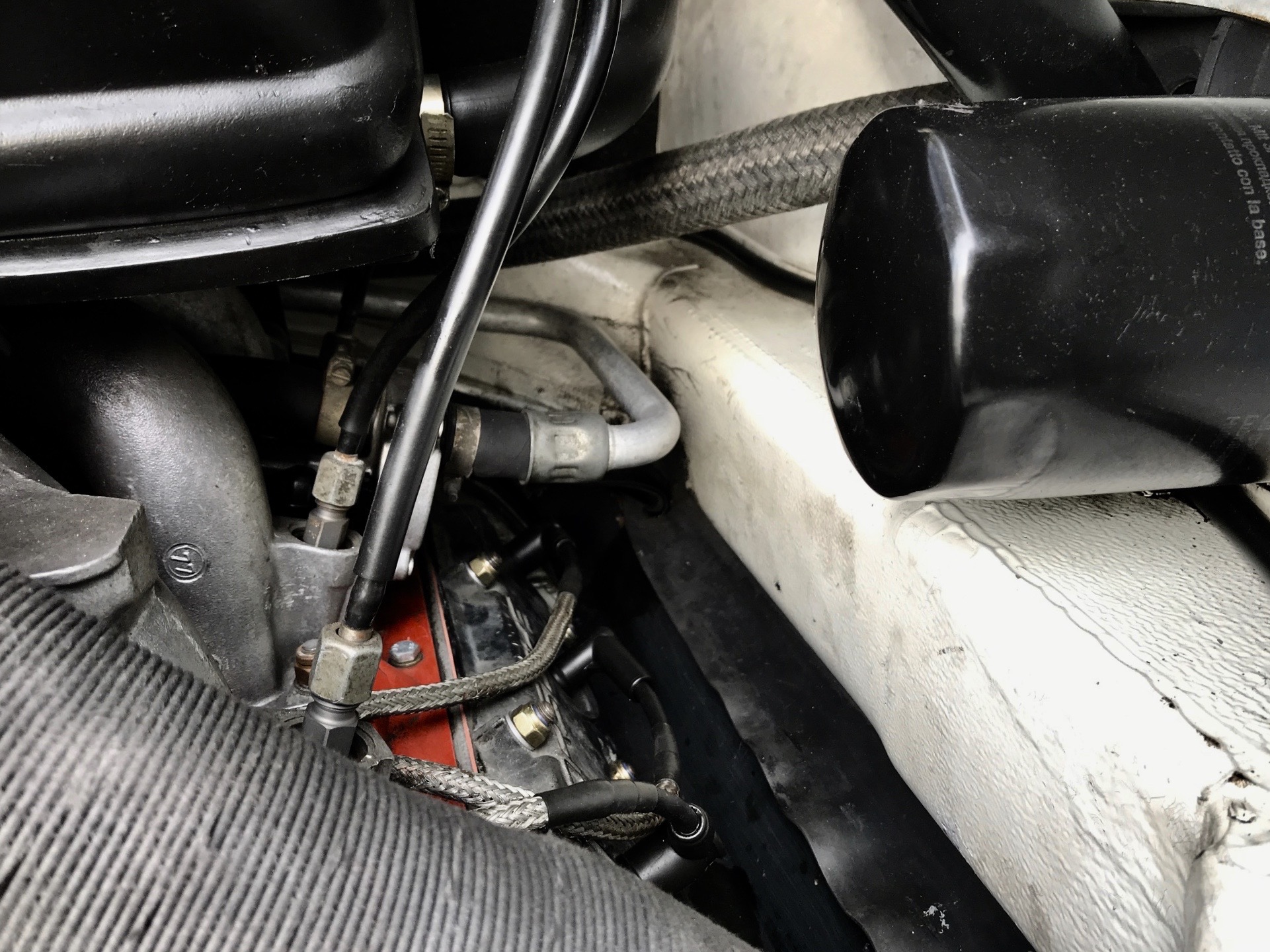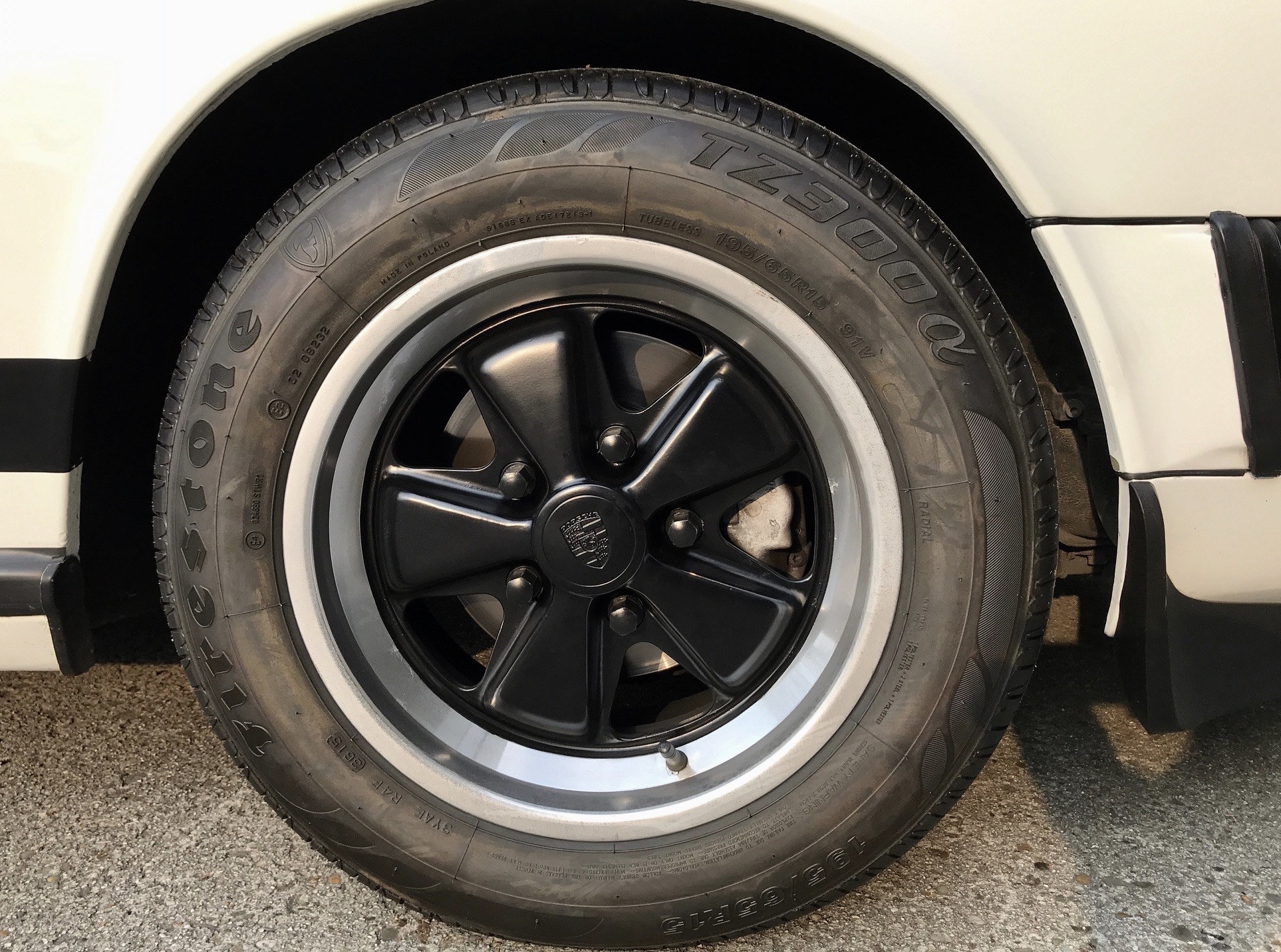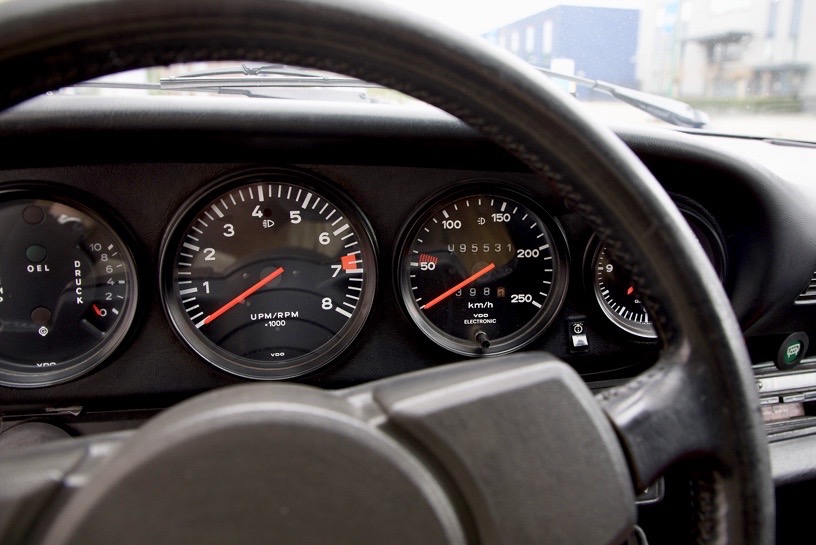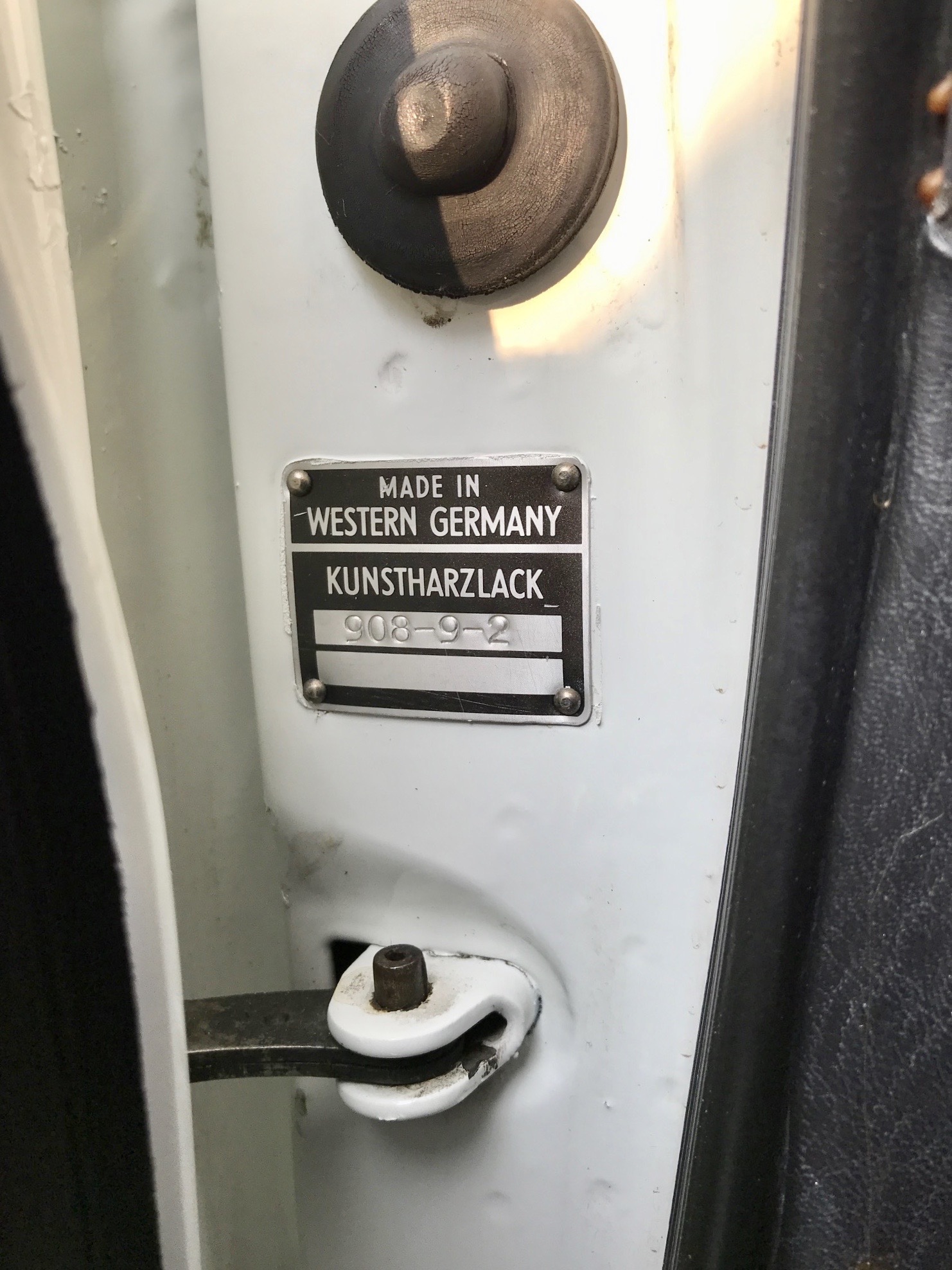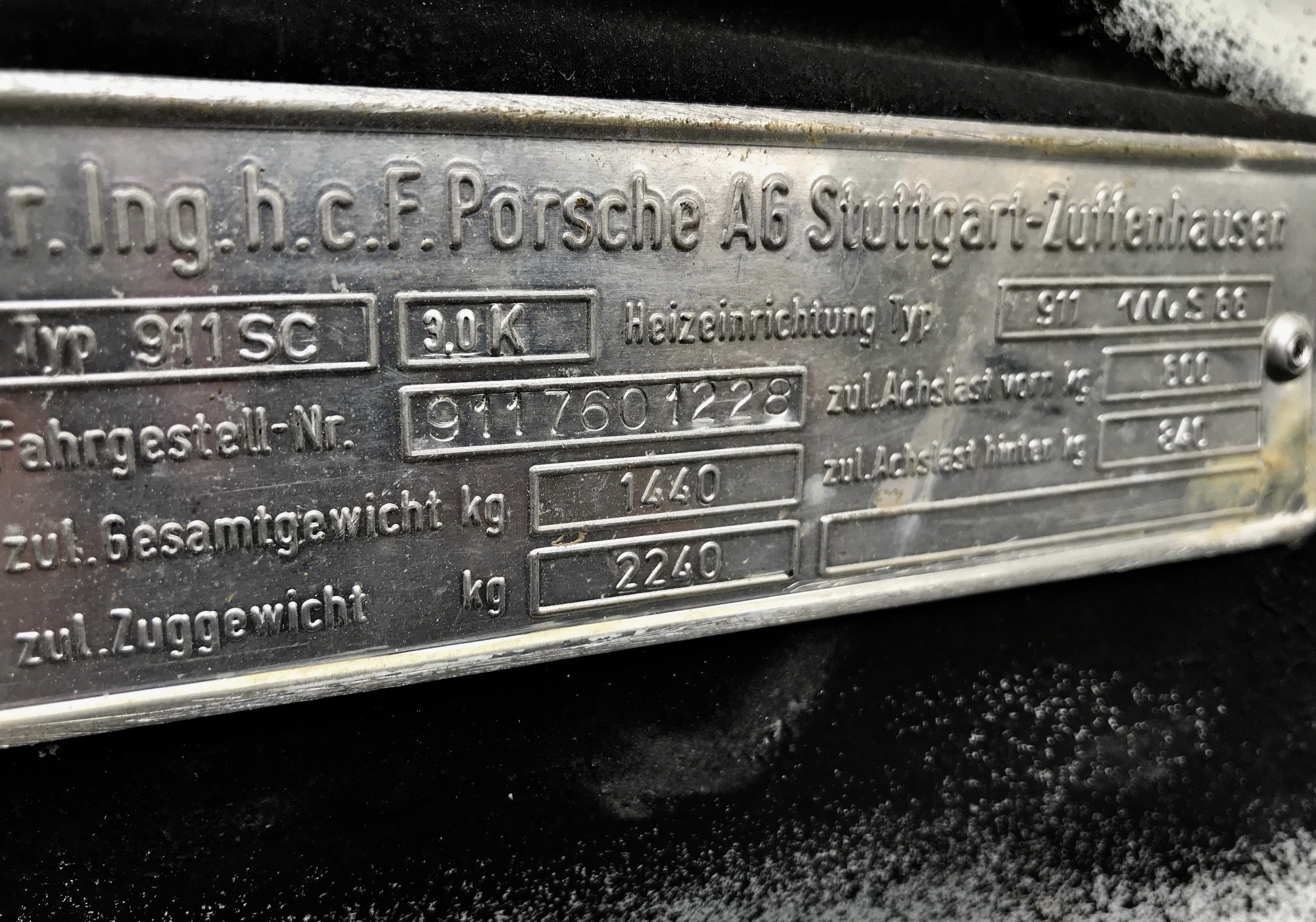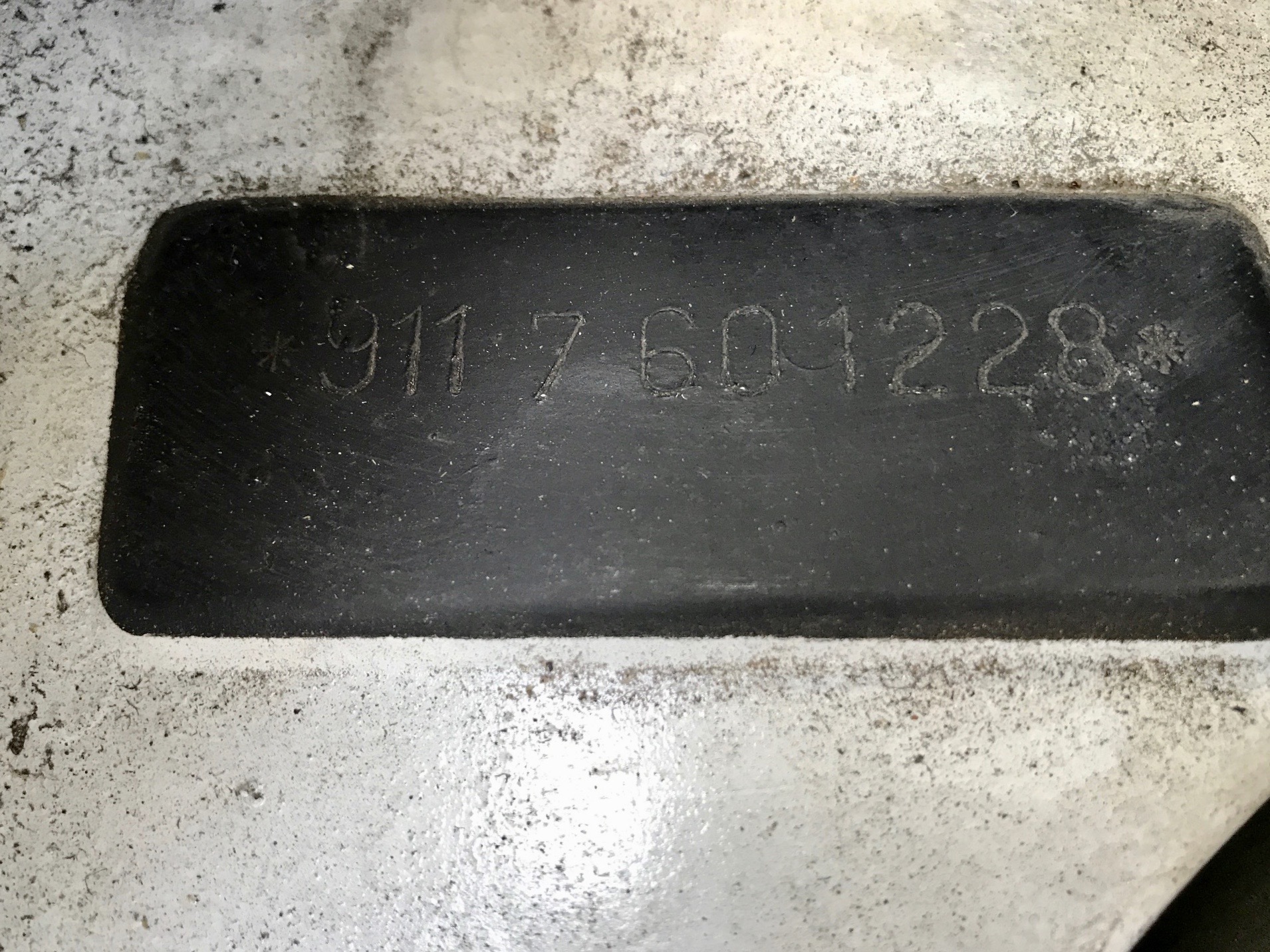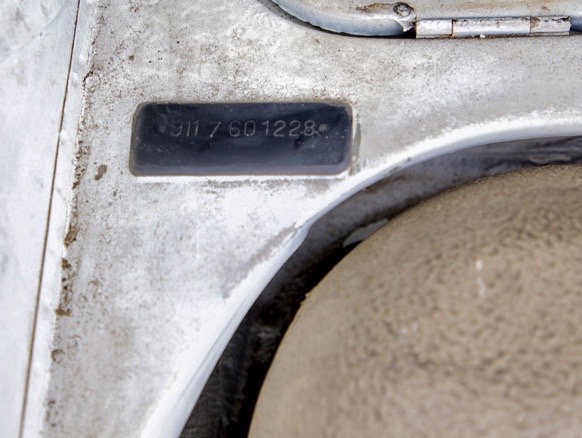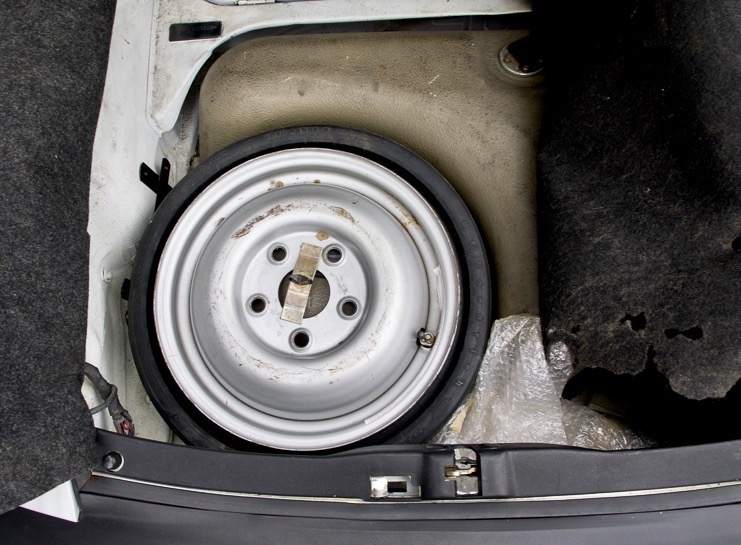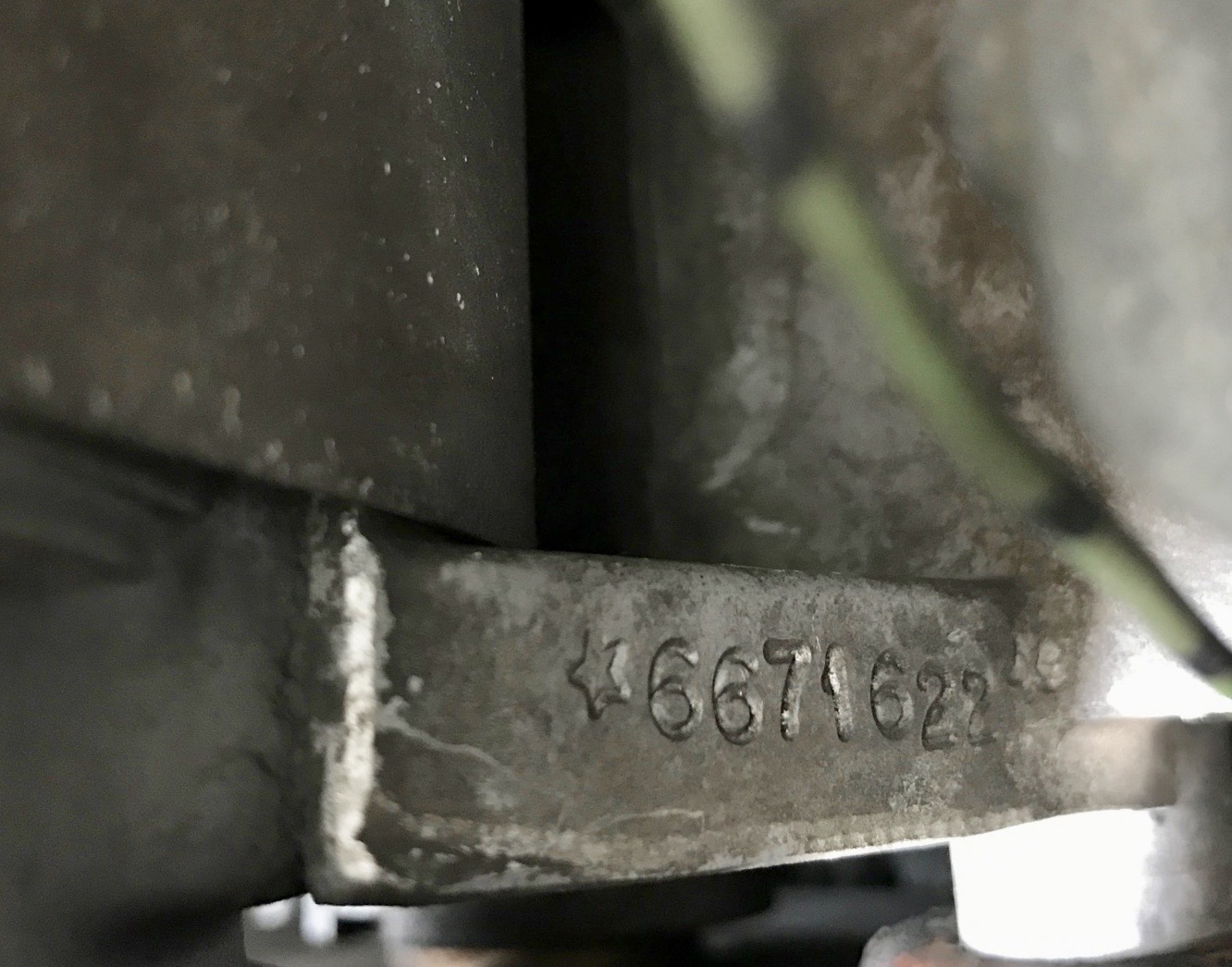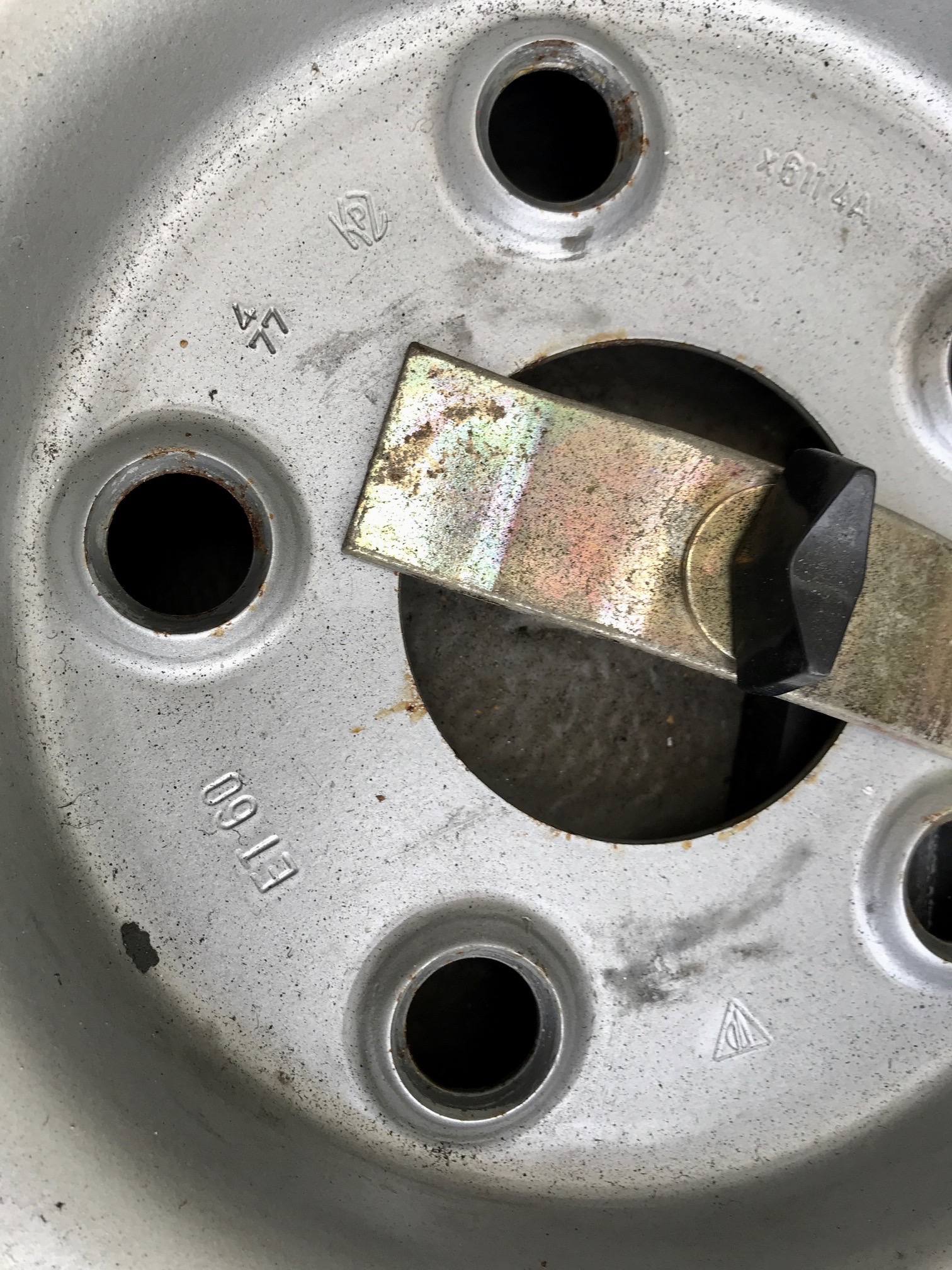 History.
This 911 G-series coupe is a rare car. In 1976 and 1977 only 3691 units are built ( targa and coupe) next to the 911 2.7S and the 930 Turbo. It uses the power unit of the 930 without the turbo and is a more balanced ride with the 200bhp remaining. The 3.0 Carrera has the wider Carrera flares compared to the basic "small body" 911 2.7S. It is the reliable predecessor of the successful 911 SC built between 1978 and 1983.
This car
This is a matching number originally in German delivered 1976 Porsche 3.0 Carrera . Besides the exclusivity of this 911 the color combination makes this car really special: Grand prix white (908) with a red/ blue tartan tweed interior (8AB) and Carrera scripts. Bodywork is very clean, straight, accident free and finished with the black look trim. With 95.532 on the clocks and fully serviced the air-cooled boxer with 200 bhp is in top shape and performs stronger in midrange than a Carrera 2.7 MFI.  Performance 0-100 6.1 sec top speed 235 km/h. Carefully taken care of by its previous Italian owner.
An important 911 in the history of Porsche with exclusive factory options. Highly collectible.
Please contact us for more information about this car
YEAR OF MANUFACTURE: 1977
CHASSIS / VIN NUMBER: *9117601228*
ENGINE: *6671622*
COLOUR: Grand Prix white.
INTERIOR: Red tartan.
PRICE: Euro 89.000