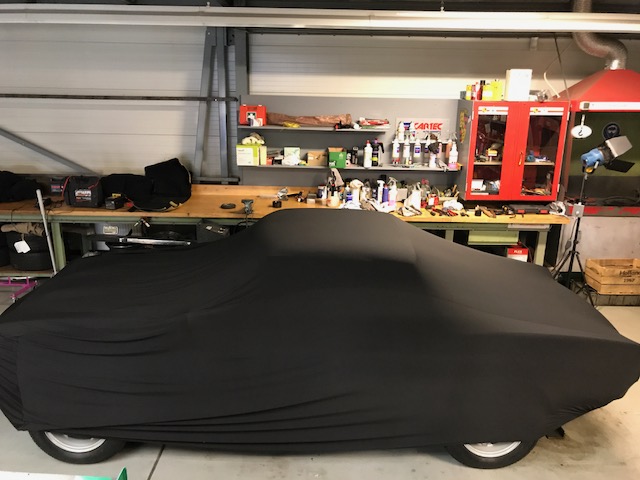 History
After the end of the 356 B production in July 1963, the 356C was introduced as the final version before the introduction of the 911. New 15 inch disc wheels were fitted with the new Ate disc brakes and further improvements were made to the suspension. The 1600, 1600S and Super 90 engines were replaced by the 1600 C (75bhp) and the 1600 SC (95bhp) while the Carrera 2 remained unchanged. In this way the type 356 ran out its production life, being made in its final year 1965, alongside its successor the 911.
This Car.
This is a beautiful well preserved Californian delivered Porsche 356C in the color Ivory (6204) with black interior. In the early nineties the Porsche was imported into Italy and spent most of his time in "the Marche "region near Ancona were it was part of a collection. The body is exceptional original and still factory original (never welded or restored!) With the fresh paintwork in its  "Ivory" color the car looks very good and straight with beautiful lines. Interior is still the original black skai which is in good condition with unmarked instruments and factory original steering wheel.  Without any luxury options this is a real and pure driver's car.
In its early days the stock engine is replaced by the high revving and more powerful B super 90 engine (pushrod) with a capacity of 1600 cc and 90 bhp output.  One of the most impressive things about this engine is the feeling of torque and the level of performance is remarkably close to that of the Carrera.
A beautiful and fast 356 C that comes with original tools and a fresh service.
JAAR VAN DE FABRICAGE: 1964
KLEUR: Elfenbein of Ivoor
INTERIEUR: Zwarte skai
PRIJS: Prijs op aanvraag